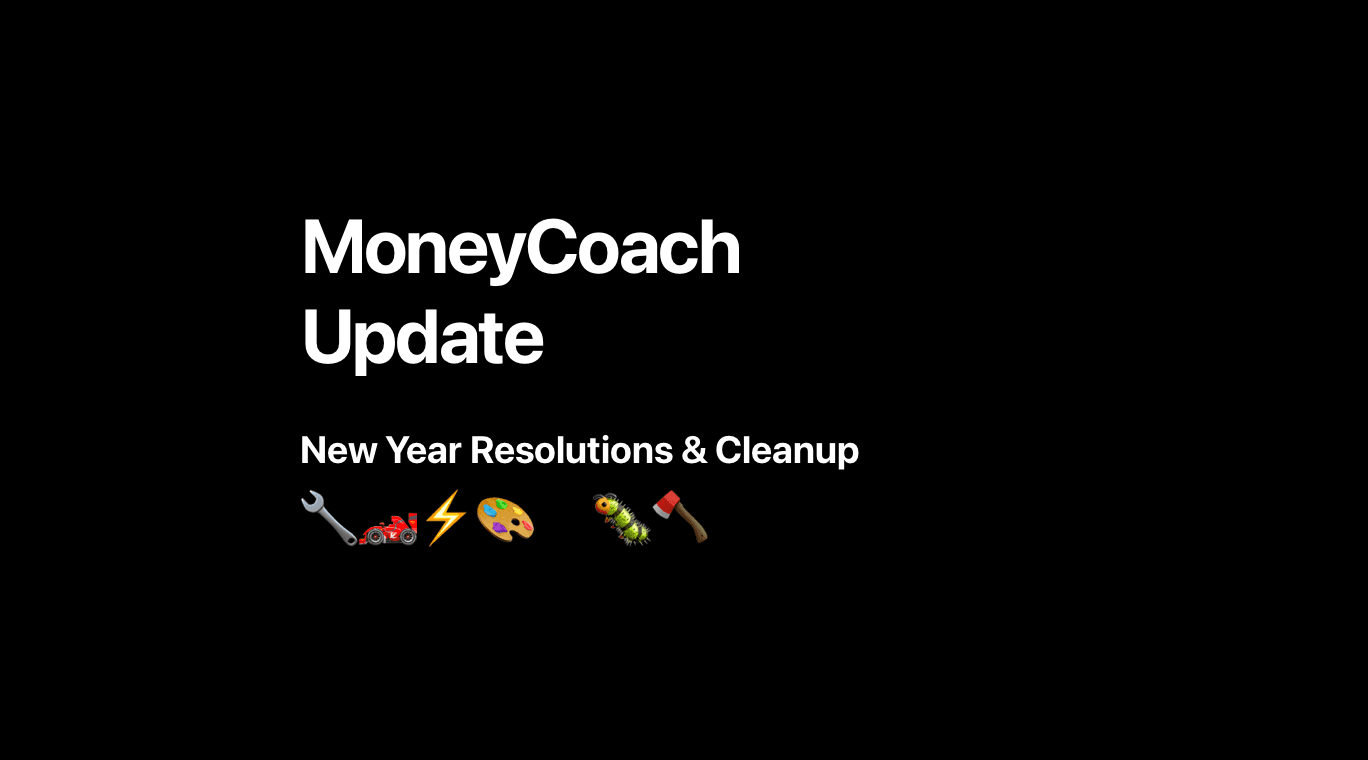 Happy New Year everyone and may 2021 be the greatest year in your life.
Here's what's new in this update:
Goals with a deadline are sorted based on the days remaining
Added a new option for the Quick Filter
Fixed an issue for Thailand users
Fixed a bug with the filters in the Net Worth and Summary reports
Dropped support for iOS 12
Minor bug fixes
More improvements are coming soon. If you have feedback or suggestions, please submit a support ticket from within the app or via our website. We respond faster on these channels than on negative app reviews.
Best,
Krist from MoneyCoach
German
Frohes Neues Jahr allerseits und möge 2021 das größte Jahr in deinem Leben sein.
Folgendes ist neu in diesem Update:
Ziele mit einer Frist werden nach den verbleibenden Tagen sortiert
Neue "Lebenslang" Option für den Schnellfilter hinzugefügt
Ein Problem für Benutzer in Thailand wurde behoben
Ein Fehler mit den Konto-Filtern in den Berichten über Vermögen und Zusammenfassung wurde behoben
Unterstützung für iOS 12 wurde eingestellt
Kleinere Fehlerbehebungen
Weitere Verbesserungen folgen in Kürze. Wenn du Feedback oder Vorschläge hast, sende uns bitte ein Support-Ticket über die App oder über unsere Website. Wir reagieren auf diesen Kanälen schneller als auf negative App-Bewertungen.
LG,
Krist von MoneyCoach
Italian
Buon Anno a tutti e il 2021 possa essere l'anno più bello della vostra vita!
Ecco cosa c'è di nuovo in questo aggiornamento:
Gli Obiettivi con una scadenza vengono ordinati in base ai giorni rimanenti
Aggiunta una nuova opzione per il Filtro Rapido
Risolto un problema per gli utenti della Thailandia
Risolto un bug con i filtri nei rapporti Patrimonio Netto e Riepilogo
Interrotto il supporto per iOS 12
Correzioni di bug minori
Presto saranno disponibili ulteriori miglioramenti. Se hai commenti o suggerimenti, invia un ticket di supporto dall'app o tramite il nostro sito web. Rispondiamo più velocemente su questi canali rispetto alle recensioni negative delle app.
Grazie,
Krist di MoneyCoach