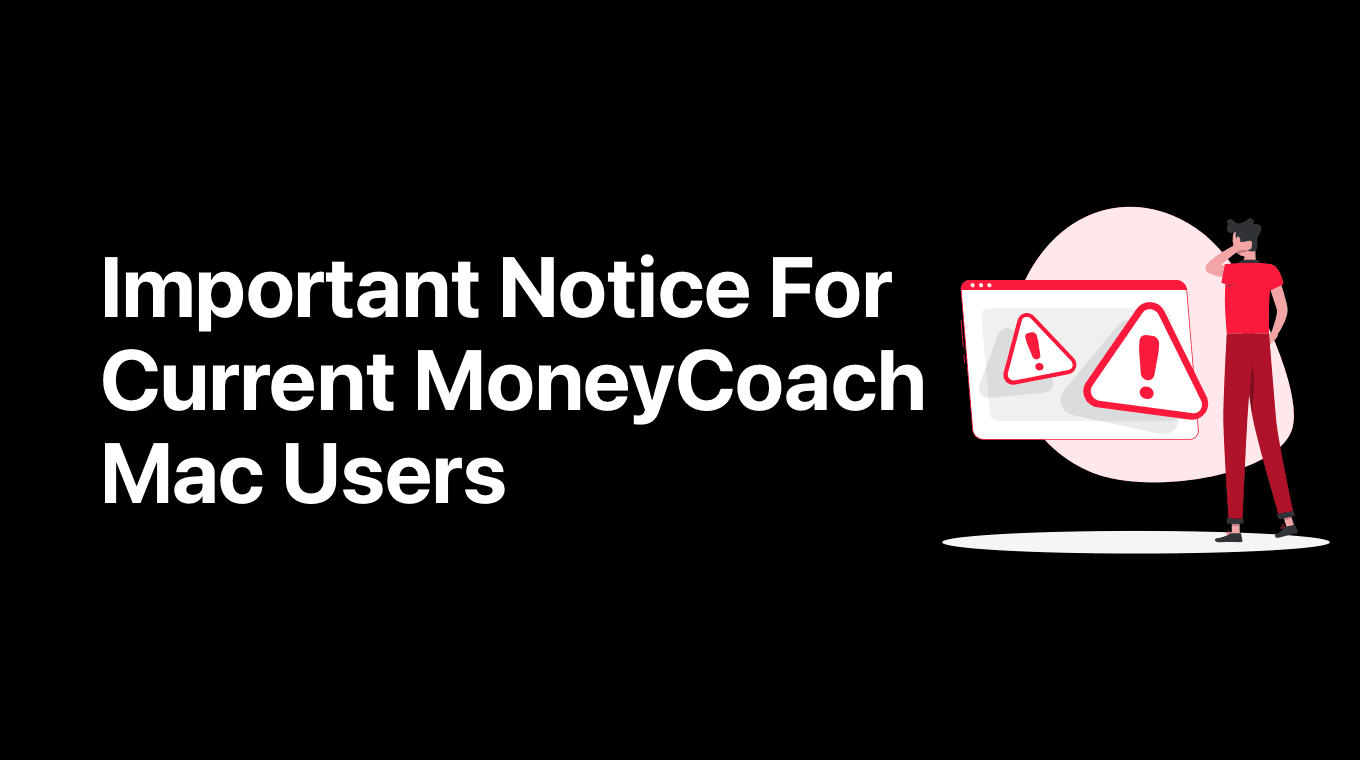 As you all know, we are on a constant quest to simplify and make your experience more delightful. One of this steps is the one happening today!
We are moving MoneyCoach on the Mac to a new space. Well, not a new one. It is actually the space where MoneyCoach for iOS, iPadOS, and watchOS resides. To put it shortly, we are unifying MoneyCoach under one roof.
Why now?
Universal Purchases
One app, one subscription. No more having a hard time restoring purchases…
Same day release on all platforms
We had a challenging time with the App Store review process since there were "2 separate apps" to be reviewed, which were independent.
Now, with only one app for all platforms, the review team will release it at the same time
No need to maintain 2 separate product pages on the App Store
What does this mean for me?
The current MoneyCoach for Mac will be renamed to MoneyCoach Legacy and will feature a new app icon with a black L on the top right side
MoneyCoach Legacy will stop receiving updates!
You can still use MoneyCoach Legacy normally
You have to download the new MoneyCoach from the Mac App Store again
The new MoneyCoach will receive constant updates, just like the iOS app does
After downloading the new MoneyCoach, in some cases, you will have to do a migration
How To Migrate from Legacy to New
Quit the MoneyCoach Legacy app
Download the new MoneyCoach Mac app via the link - Download Now
Open the app
Skip Onboarding by clicking the "Already Completed?" button
On most cases, you would have the iPhone or iPad app installed (or both). In that case, you will probably have "Data Sync" on.
Option 1: Data Sync Off (iCloud Sync On)
Go to Settings >> Data
Turn on the "Data Sync" switch
Wait for the sync to complete
Double-check if everything was synced
Now you can go back and delete the old MoneyCoach Legacy app
Option 2: Data Sync Off (Manual Backup / Restore)
Open the old MoneyCoach Legacy app

Go to Settings >> Data

Click "Backup"

Save the backup file on a folder

Open the new MoneyCoach app

Go to Settings >> Data

Click "Restore"

Select the backup file you want to restore

Wait for the restore process to finish

Double-check if everything was restored successfully

Now you can go back and delete the old MoneyCoach Legacy app
FAQ
"I installed the new app and the subscriptions are not syncing"

Make sure to turn on Cloud Drive on your iCloud settings. Click here for an expanded guide on how to do that.

"I have another issue"

Contact support from within the app