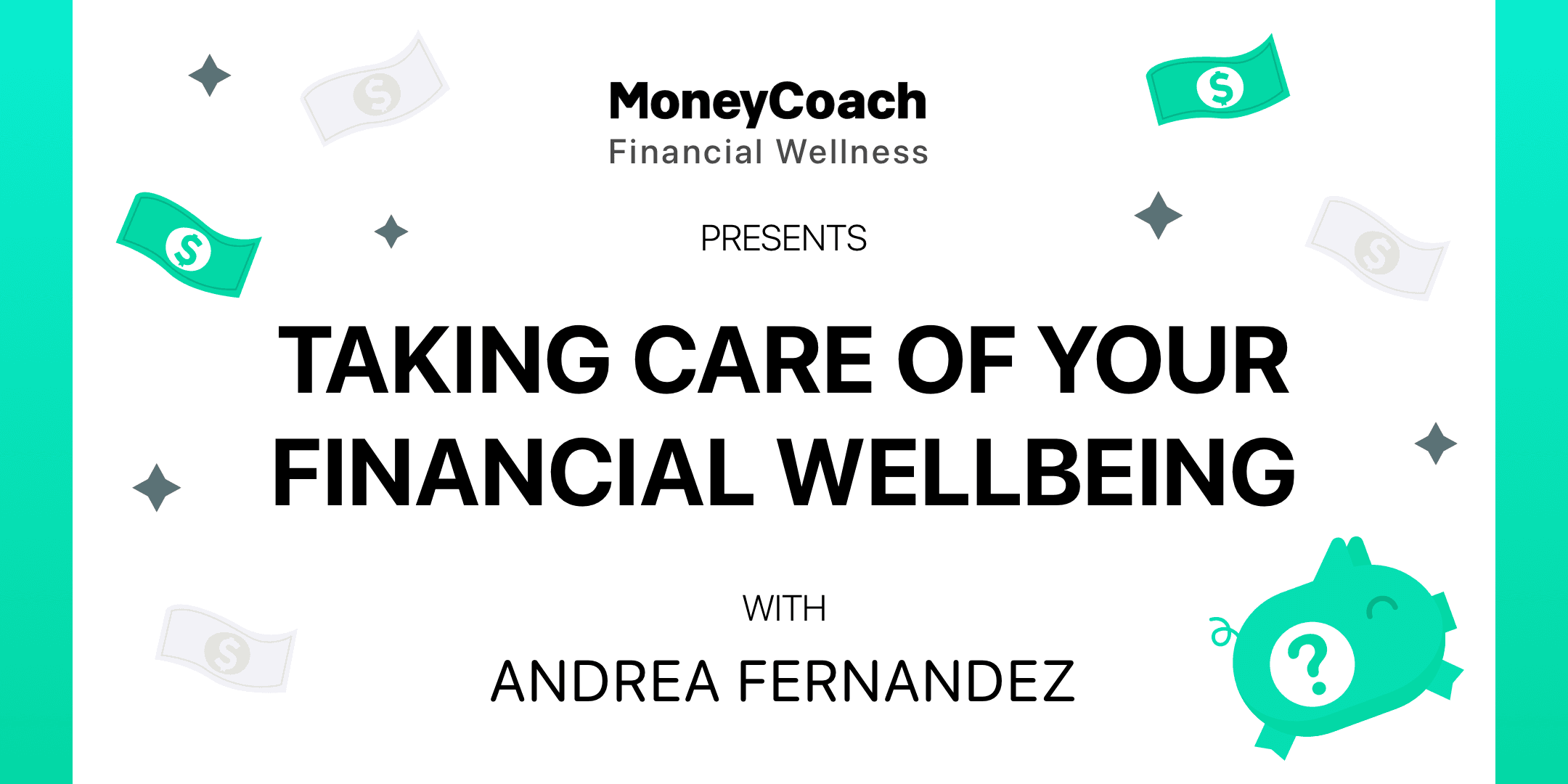 Hello everyone! Today, we are excited to announce our first ever financial wellbeing webinar on December 2nd 2020. Personal and exclusive, only 40 seats.
In this Money Talk webinar, the money coach Andrea Fernandez will take you through the basics of planning your financial life and will help you answer these questions:
Do you know how to control and manage your finances?
Are you ready to take care of your financial well-being?
Are you aware of the steps you should be following?
Are you empowered to take charge of your financial future?
Who is Andrea?
She is a financial coach and her mission is to empower individuals through financial knowledge and action. She helps her clients to identify their barriers around money and finance and supports them to advance on their path to financial independence. 
Andrea started her career in Wall Street at JPMorgan Chase in New York, worked at Allianz Global Investors, and was most recently Chief Commercial Officer of LIQID, one of Germany's leading wealth management fintechs. She obtained her MBA at the Harvard Business School and holds a B.Sc. with a concentration in Finance and Entrepreneurial Management from the Wharton School. 
Since this is our first-ever financial wellbeing webinar, we want to keep things small and private. The webinar will be held online via Google Meet and will be limited to a total of 20 people. It will be completely free and on a "first-come, first-served" basis so if you want to secure your seat, register now for the webinar. The first 40 minutes will be a presentation followed by an open Q&A and discussion. You will get to ask any questions that you may have about your finances.