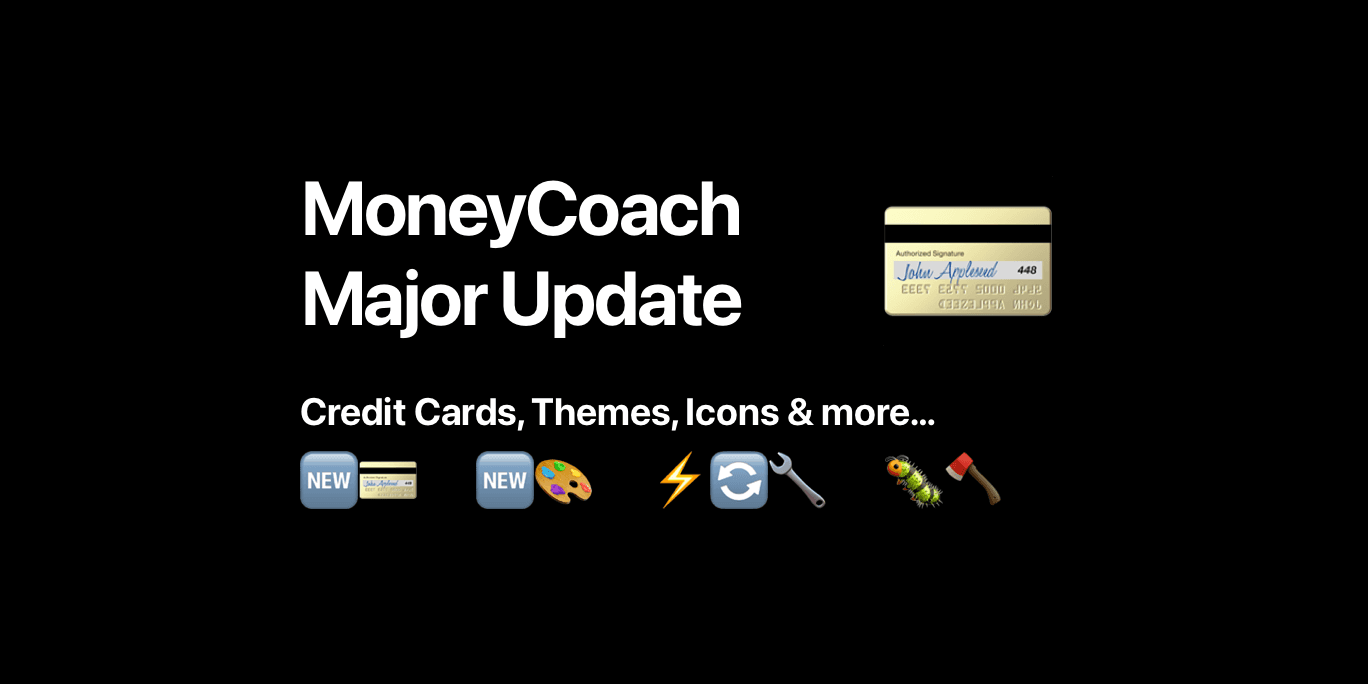 Important: Make sure to update all your devices to this latest version in order to successfully sync your data across your devices
Here's what's new in this major new update:
Credit Card Tracking
Yes, the time has finally come for all of you to manually track your credit cards in MoneyCoach. We've completely redesigned the screen where you create a new account and included the Credit Card as a new account type.
Once you add the name, card balance, card limit and the details of your last statement, you can immediately start to track all your purchases you make with your cards. Additionally, you can set up reminders to notify you so that you can pay your balance in due time to avoid those nasty interest.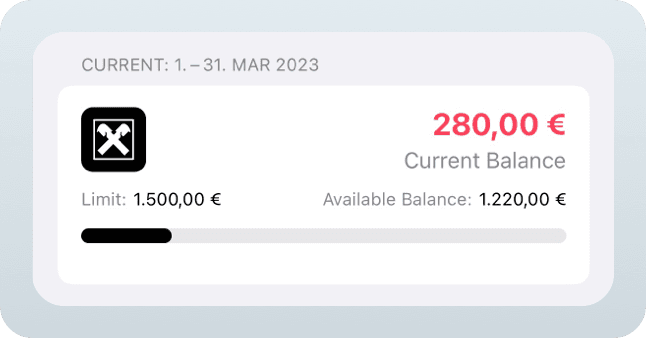 There's also a totally new screen just for Credit Cards where you can see your current balance and available credit along with details of your last statement balance and a button to quickly pay off the card. We are really excited for you all to start using this fantastic new premium feature. For a more in-depth look at this feature, check our blog.
Custom App Colors
Another fantastic premium feature comes to MoneyCoach. Now you can change the main colour of the app and that of the floating plus button.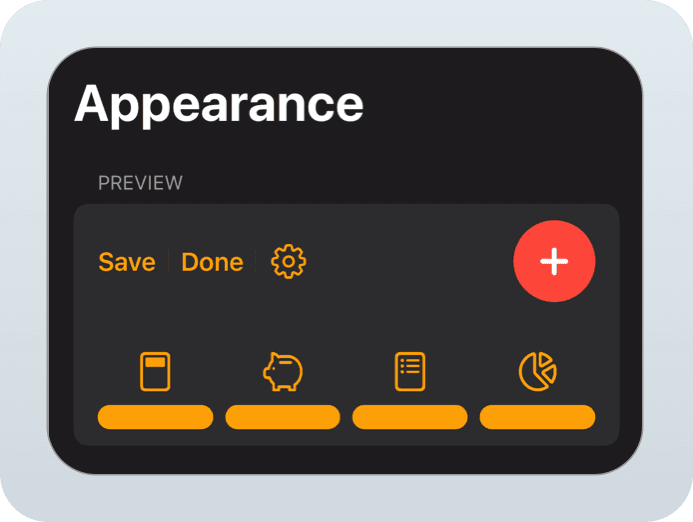 Try different colour combinations and personalise MoneyCoach to fit your vibe. We are really excited to see what style you go for.
Update Account Balance
Forgot to track your transactions? You don't have to worry anymore as you can quickly update any account balance with a new cool flow we've designed. Tap the ellipsis icon in the Account list and the rest is pretty much self-explanatory. Select the account you want to update, enter the new actual balance and MoneyCoach will do the rest.
The best thing is that MoneyCoach will also remind you if you missed a few days of tracking your expenses. This new great feature will help you get back on track.
New Custom App Icons
Football fans rejoice! We've designed some cool new custom app icons for some of the best Italian Serie A teams. We've also added two new colour variations for the main app icon. It's all about that personalisation.

New Account Icons
You asked for them and we delivered. Find these new bank icons and update your accounts.
Bug Fixes & Improvements
We've squashed a lot of minor bugs making the overall app performance better and way more stable. If you spot something wrong in the app, report it and our exterminators will do the rest.
That's all! If you like the app, please show your support by leaving a positive review as it helps us a lot.
Thanks,
The MoneyCoach Team
---
Ecco le novità di questo nuovo importante aggiornamento:
Tracciamento delle carte di credito
È finalmente arrivato il momento di monitorare manualmente le carte di credito in MoneyCoach. Abbiamo completamente ridisegnato la schermata di creazione di un nuovo conto e abbiamo incluso la carta di credito come nuovo tipo di conto.
Una volta aggiunti il nome, il saldo della carta, il limite della carta e i dettagli dell'ultimo estratto conto, potrete immediatamente iniziare a tenere traccia di tutti gli acquisti effettuati con le vostre carte. Inoltre, è possibile impostare dei promemoria che avvisano l'utente in modo che possa pagare il saldo a tempo debito per evitare quegli odiosi interessi.
C'è anche una schermata completamente nuova, dedicata alle carte di credito, in cui è possibile visualizzare il saldo attuale e il credito disponibile, oltre ai dettagli dell'ultimo estratto conto e a un pulsante per pagare rapidamente la carta. Non vediamo l'ora che tutti voi possiate iniziare a utilizzare questa nuova fantastica funzione premium. Per un approfondimento su questa funzione, consultate il nostro blog.
Colori Personalizzati per l'app
Un'altra fantastica funzione premium arriva su MoneyCoach. Ora è possibile cambiare il colore principale dell'app e quello del pulsante "plus" fluttuante. Provate diverse combinazioni di colori e personalizzate MoneyCoach in base al vostro stile. Non vediamo l'ora di vedere quale stile sceglierete.
Aggiornare il Saldo del Conto
Avete dimenticato di tenere traccia dei vostri movimenti ? Non dovete più preoccuparvi, perché potete aggiornare rapidamente il saldo del conto grazie al nuovo flusso che abbiamo progettato. Toccate l'icona a forma di ellisse nell'elenco dei conti e il resto si spiega da sé. Selezionate il conto che volete aggiornare, inserite il nuovo saldo effettivo e MoneyCoach farà il resto.
La cosa migliore è che MoneyCoach vi ricorderà anche se avete saltato qualche giorno di monitoraggio delle spese. Questa nuova funzione vi aiuterà a rimettervi in carreggiata.
Nuove icone personalizzate per l'app
Gli appassionati di calcio si rallegrino! Abbiamo progettato nuove icone personalizzate per alcune delle migliori squadre della Serie A italiana. Abbiamo anche aggiunto due nuove varianti di colore per l'icona principale dell'app. È tutta una questione di personalizzazione.
Nuove icone dell'account
Ce le avete chieste e noi le abbiamo consegnate. Trovate queste nuove icone bancarie e aggiornate i vostri conti.
Correzioni di bug e miglioramenti
Abbiamo eliminato molti bug minori, migliorando le prestazioni complessive dell'app e rendendola più stabile. Se notate qualcosa di sbagliato nell'app, segnalatelo e i nostri disinfestatori faranno il resto.
Questo è tutto! Se vi piace l'applicazione, vi preghiamo di mostrare il vostro supporto lasciando una recensione positiva, perché ci aiuta molto. 
Grazie,
Il team MoneyCoach