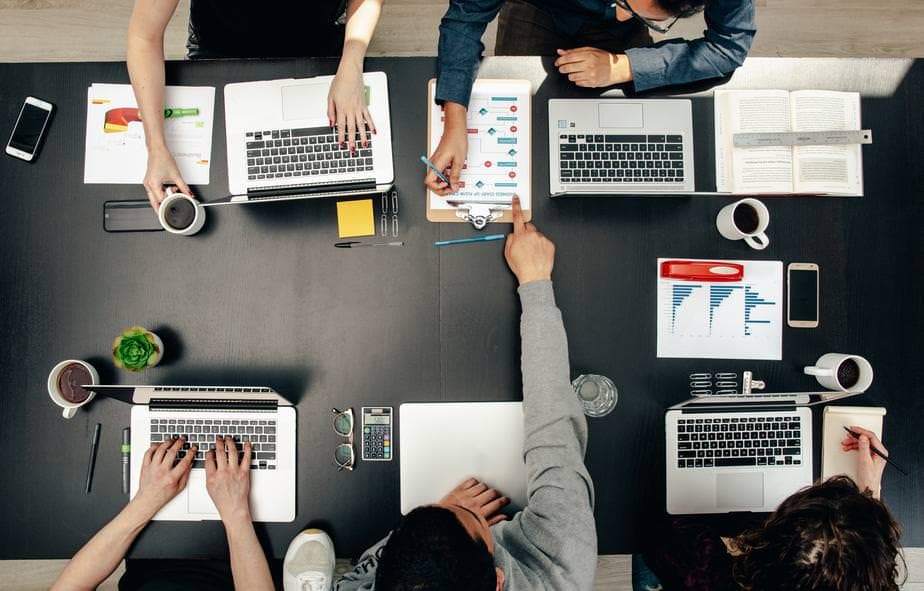 Wow, thanks for being here. We love indie software, like you do too!
Just to save you time and nerves, we prepared this post for you (visible only by link). It contains the most important infos about MoneyCoach. We hope you love it.
P.S. You can find all of the images in high res 👉 Dropbox
If you don't have too much time, just see a short video and you will understand why MoneyCoach was featured by Apple and used by hundreds of thousands of users on a daily basis.
Cheers from Berlin 🇩🇪, Perjan
Price: Free (with in-app subscriptions)
Website | App Store
For all press and interview inquiries, please contact:
Perjan Duro, Founder & Developer
perjan@moneycoach.ai @perjanduro
MoneyCoach UG Website | Twitter | Facebook | Instagram
Accolades
Developer Spotlight Story on the App Store

"Apps We Love" 2023 — Worldwide Feature on the App Store

"Apps We Love" 2022 — Worldwide Feature on the App Store

Showcased on Apple's WWDC21 Keynote

"App Of The Day" — Feature on US App Store

"Apps We Love" 2021 — Worldwide Feature on the App Store

Featured on Apple's official website

Showcased on Apple's WWDC20 Keynote

"Apps We Love" 2020 — Worldwide Feature on the App Store

"Apps We Love" 2019 — Worldwide Feature on the App Store

"Apps We Love" 2018 — Worldwide Feature on the App Store

"Apps We Love" 2017 — Worldwide Feature on the App Store
What does MoneyCoach do?
MoneyCoach is an intelligent cash tracker and budget manager designed for millennials.
It gives you a grip on your personal finances.

It helps you save more and spend smarter.

It rewards you for reaching your goals.
MoneyCoach creates healthy financial habits that reduce your financial stress, increase your financial knowledge, and develop your financial skills.
Every other finance app is focused on saving money, but MoneyCoach wants you to have more of everything.
MoneyCoach is available on iOS, macOS, watchOS. MoneyCoach works multi-device and wearable, multi-currency and multi-language.
There are 10.000.000 of apps like this. Why MoneyCoach?
Because of:
World Class Support (every ticket handled within 10 minutes)

New features every month, always supporting the latest OS features

Created by finance experts
Who is MoneyCoach for?
Anyone who needs to keep track of their money across multiple accounts and know in realtime their Net Worth. It is ideal for:
Millennials

Freelancers

Software developers

Designers

Students

Anyone who has a lot of financial accounts (credit cards, savings, debts, etc)

Anyone who hates excel files and stupidly long bank statements

Anyone who wants to buy their Tesla, by learning how to make more and spend less

Anyone who wants to achieve financial freedom
Our mission is to make millennials happier and debt free.
Millennials are starting to age into their prime spending years.
Millennials are heavily burdened with debt from student loans, credit cards and other lending sources.
Millennials, although highly educated, lack knowledge and are less financially literate than the average population.
Millennials need a helping hand.
Key Features Guide
Family Sync

Interactive Widgets

Credit Card Support

Apple Pay Integration

Smart Budgets

SMART Goals

Siri App Shortcuts

Custom Overview

NLP Support

Realtime Net Worth

Realtime Multi Currency Support

Calendar for better financial planning

Add new expense in less than 2 seconds

Transfer between accounts

Custom App Icons

Support multiple accounts and account types

Interactive reports for daily/weekly/monthly/yearly overall

Track balance of each account

Powerful statistics and reports of all your transactions

Quickly search for transactions and edit from the same screen

Export all transactions as CSV in any of your apps

Curated articles with tips and tricks how to make more money

Tailored suggestions based on your spending or earning habits

Suggestions with the latest trends or deals to make the most out of them

And a lot more!
FAQ
How much does MoneyCoach cost?
MoneyCoach is free and you can try nearly all of the features without paying a cent. Then when you want to step up your financial game, you can unlock extra powerful features with the MoneyCoach Premium subscription.
Is MoneyCoach on Apple Watch?
We are thrilled to announce that MoneyCoach was available on Apple Watch from Day 1, which means 24.04.2015.
What are the System Requirements for MoneyCoach?
MoneyCoach is optimized for iOS 16 and the latest iPhone & iPad models. On iOS 16 we support all the major latest goodies like Siri Shortcuts, Core ML, NLP and a lot of other cool stuff. MoneyCoach works on devices running iOS 15 and up. MoneyCoach on Mac works on devices running macOS Monterey and up.
Can I use MoneyCoach on multiple devices?
MoneyCoach can be used on iPhone, iPod Touch, iPad, Mac and Apple Watch.
MoneyCoach is optimised for the latest Apple devices.
Can I share MoneyCoach with my partner?
Totally. You can share your MoneyCoach data with your husband, wife, partner. Additionally, you can also share your family plan subscriptions with the rest of your Apple Family members.
How secure is MoneyCoach?
MoneyCoach is secured using Touch ID and Face ID on the new iPhones, so you can sleep safe.
Where are my datas stored?
All your datas are stored on the device. If you wish, you can also export a manual backup on your iCloud Drive, Dropbox, Google Drive etc.
Individual and Family Sync are also available for Premium users.
Can I export my data?
You can export all your data as a CSV and you can use them with all major accounting softwares.
Can I import data from other accounting softwares?
You can import your financial data from any other app or software that you have. All you need is a CSV file :).
The MoneyCoach Story
MoneyCoach was created by Perjan Duro to solve his own problems with personal finance management. Perjan was losing money, because of not knowing where the money was going and where to channelize the energy for earning more and spending less.
Let alone the fact that keeping track of so many accounts, was a total waste of time.
Millions of freelancers, small startups and normal people with more that 3 accounts (credit card, savings account, debit accounts, etc), are facing this issue every day. They need a fast an easy way to track their accounts and new techniques to make more money.
We took a look and tried several app during a one year period, but the current solutions were either oversimplified or cluttered and buggy. The apps that were above the crowd, needed always extra payments to unlock even a simple chart.
Motivated by this, on 2014 we crafted MoneyCoach — The easiest personal finance tracker & trainer app.
During the last year, MoneyCoach improved vastly, thanks to the community around it and to the users which suggest features that make their lives easier. Now it is ready for the big show, always by staying true to its mission: Helping people achieve financial freedom!
Wanna see some images?