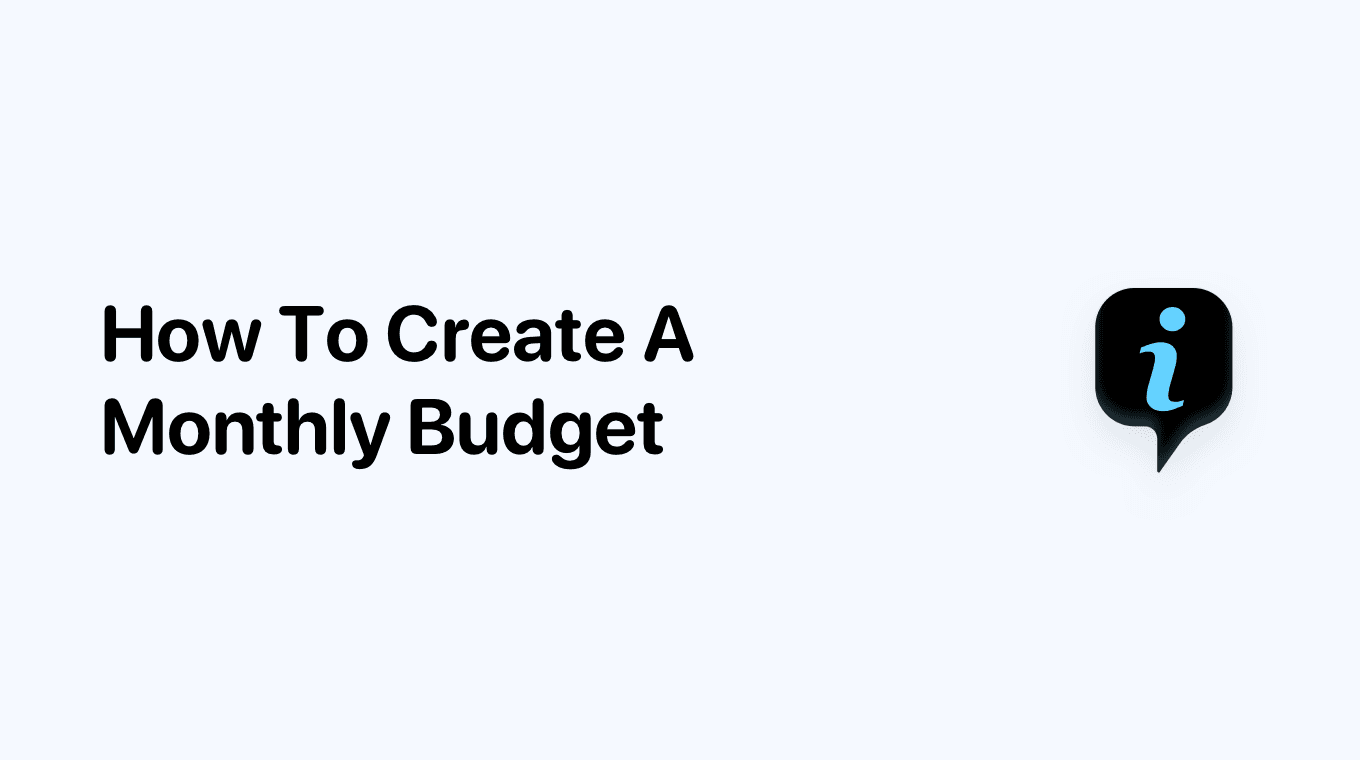 Setting up and managing a monthly budget in MoneySpaces is as easy as it gets. Basically you start by creating a new space with whatever name and emoji you want. For the sake of this tutorial, we will call our space "💰 Monthly Budget"... I know, real creative.
After we create the space, we can invite our partner, wife, husband, friends, whoever we want to share this space with. Once they have accepted our invitation, we can add our Income transactions inside this space. Let's say one adds 1000 € and the other one adds 1500 € to a total of 2500 € income for this month a.k.a monthly budget.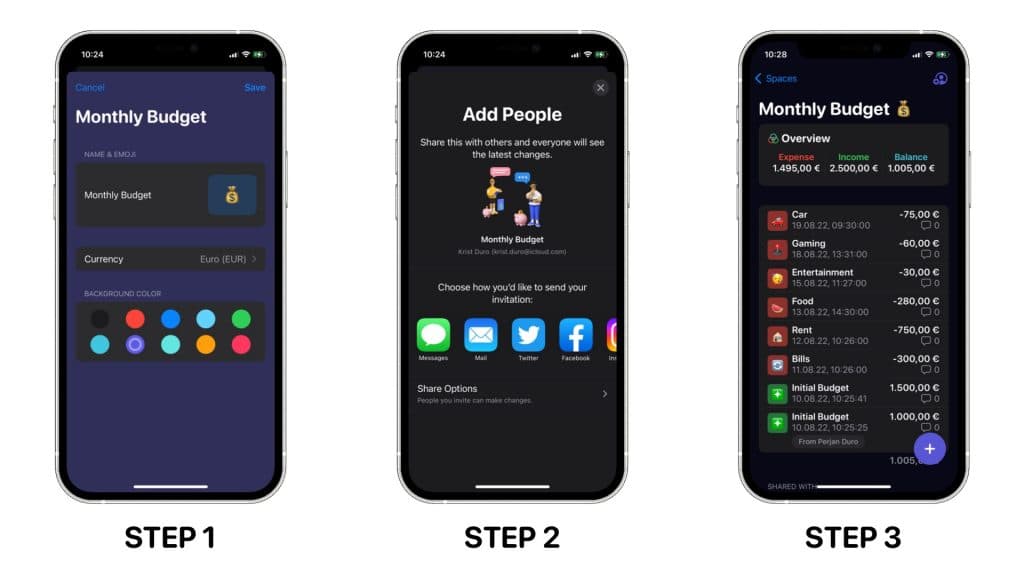 And that's pretty much all you need to do. Now, both of you can start logging in your expenses inside of this space and you can always check the remaining balance in your monthly budget via the "Overview" card at the top of the space. When next month arrives, repeat the same steps and since MoneySpaces features a rollover budget, what you saved (or overspent) will be reflected next month.
It's important to remember that there are no restrictions when it comes to a calculation period, meaning that you don't have to settle for just a "Monthly Budget". It can be "Weekly Budget", "Bi-Weekly Budget", whatever budget suits your needs.