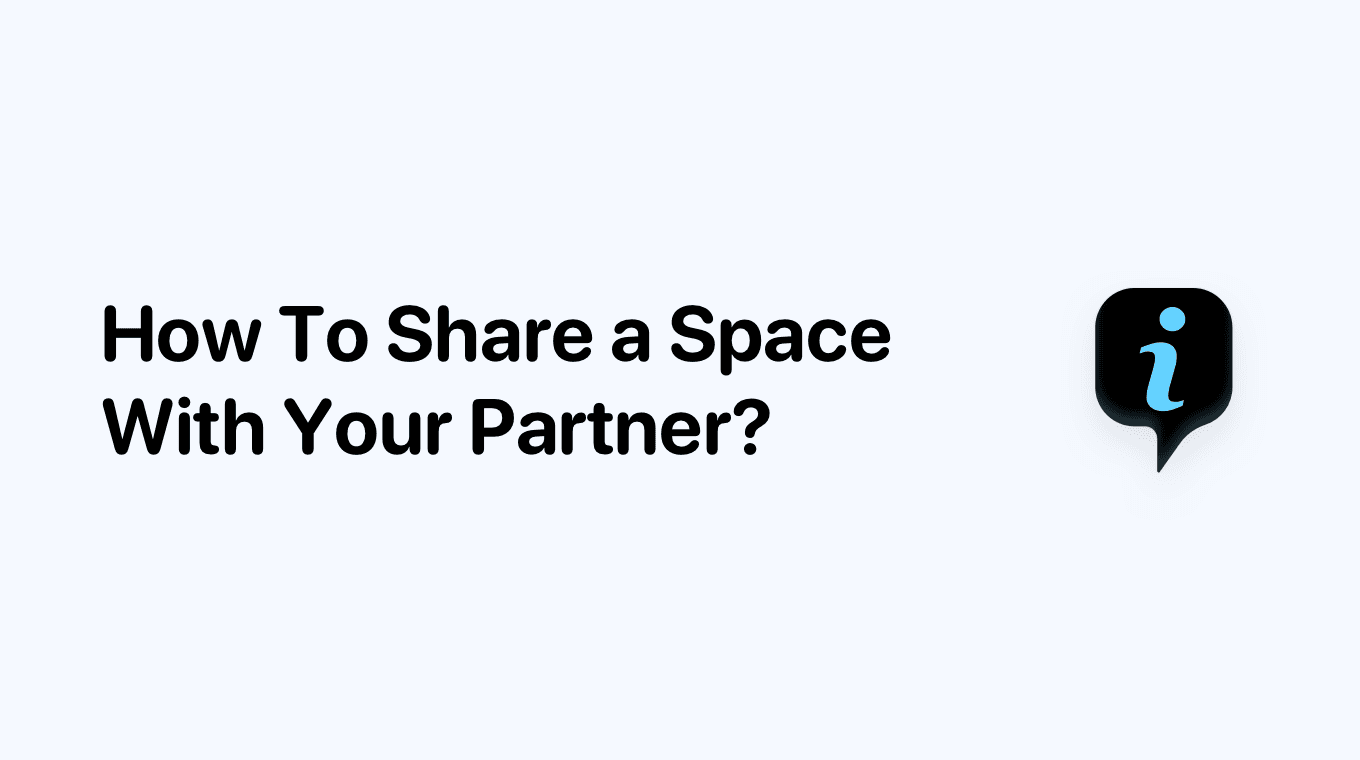 MoneySpaces was designed to make managing shared finances easy and that makes it the perfect tool for couples to use.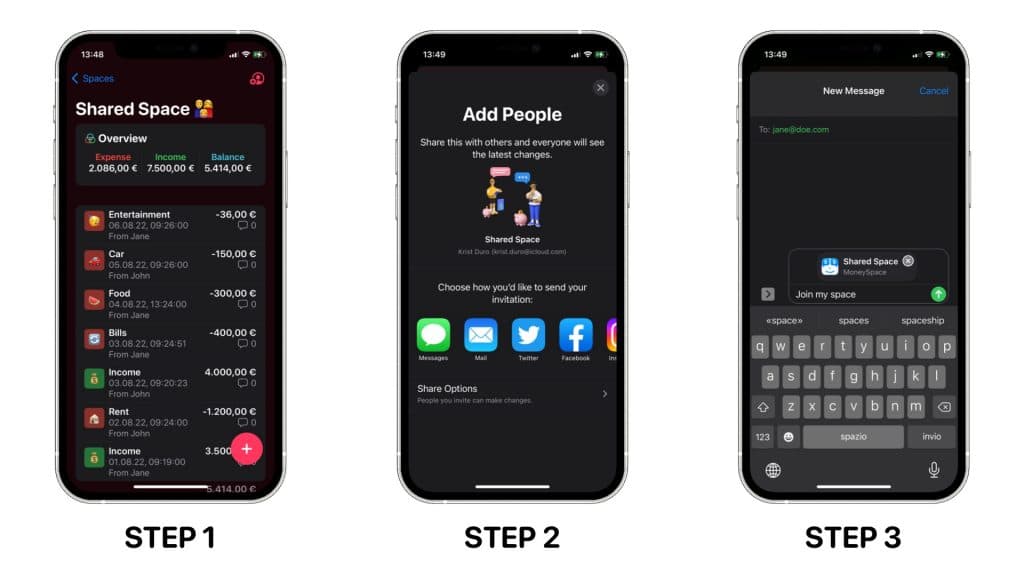 Here's how to do it:
After you create a new space, you can easily share it with your partner in a matter of seconds
Once inside the space, just tap the icon on the top right side (yes, the one that looks like a person with a tiny plus)
Next step you'll have to choose how you'd like to send your invitation eg. via email, iMessage, etc.
Based on that choice, enter the Apple ID/email address of your partner
Send the invitation to your partner
Your partner will receive the invitation and when they accept it, they will join you inside the space you created where you can collaborate on your shared finances. It's that easy!