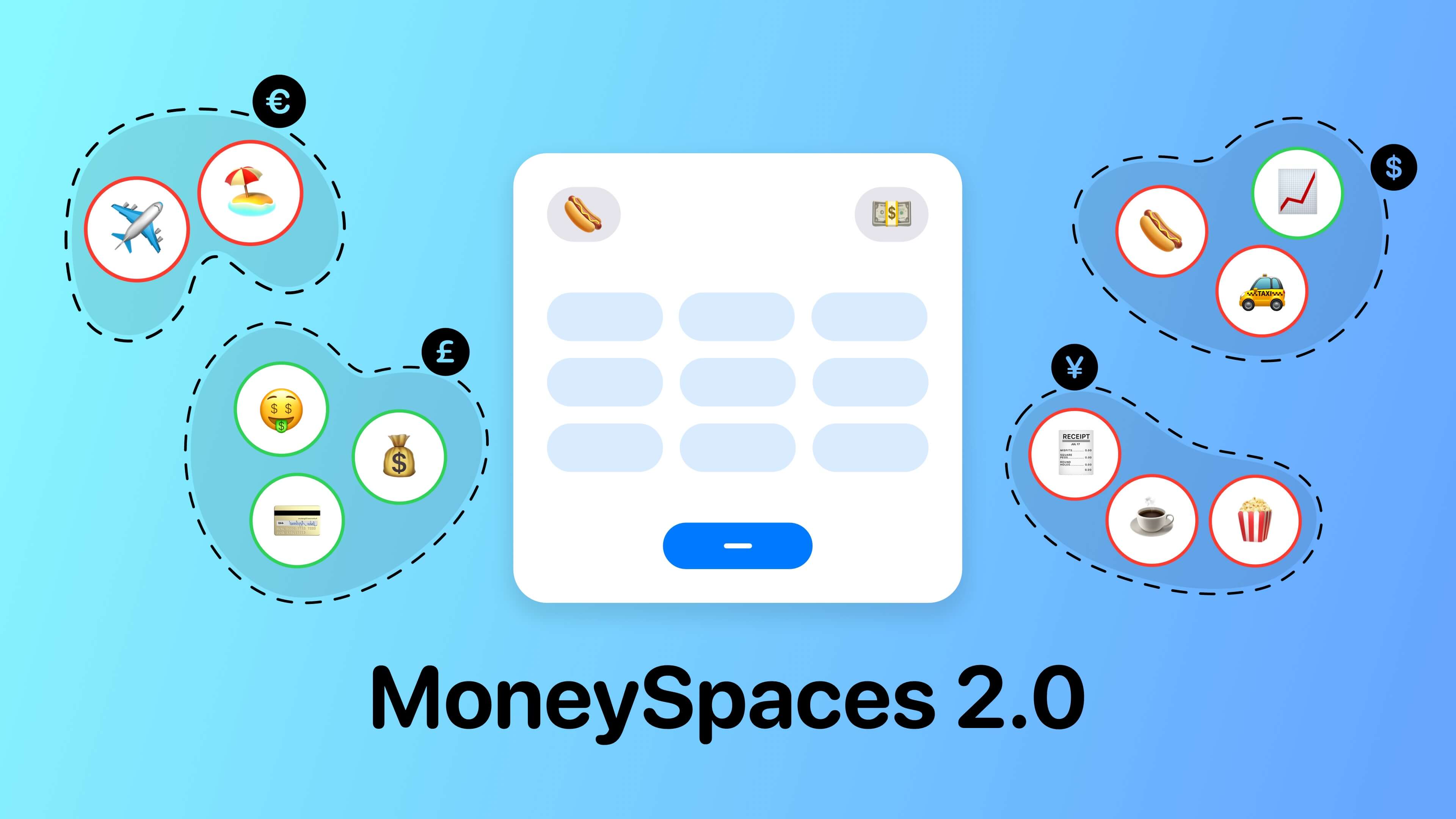 I'm absolutely thrilled to share some exciting news with you all. As the founder of MoneySpaces, I couldn't be more delighted to announce a major update, coinciding with the launch of the new iOS 17, iPadOS 17, and watchOS 10. This has been a remarkable journey, filled with challenges, long nights, and relentless dedication from our team. But today, I'm ecstatic to present MoneySpaces 2.0.
Interactive Widget - A Shortcut to Financial Freedom
Creating the Interactive Widget was a monumental task, but one that we were determined to conquer. Picture this: you can now add transactions to any of your spaces from any category, directly from your Home Screen, thanks to our brand-new Interactive Widget.
It's like having your financial world at your fingertips. Add this widget to your Home Screen, and the possibilities are endless. Customize it to suit your needs, and let your financial creativity run wild.
Improved Design - Elevating Your Experience
We've poured our hearts into revamping the design of MoneySpaces. From space cards to transaction lists, new transaction entry, and so much more, we've elevated every aspect of the app's design. It's not just about functionality; it's about providing you with a visually appealing, intuitive experience that makes managing your finances a joy.
Bug Fixes and Enhancements - A Smoother Journey Ahead
We've also been diligently working behind the scenes to iron out those pesky bugs and introduce several enhancements to ensure that your MoneySpaces journey is smoother and more reliable than ever before. Your feedback has been invaluable in guiding these improvements.
This major release is a culmination of hard work, innovation, and a deep commitment to helping you take control of your finances. We've poured our passion into every line of code, every design element, and every user experience improvement.
I can't express how excited I am for all of you to get your hands on MoneySpaces 2.0. It's more than just an app update; it's a tool that empowers you to achieve your financial goals, and we've made it better than ever.
Your support, feedback, and engagement with MoneySpaces have been incredible, and I want to thank you for being a part of our journey. As we celebrate this major release, I ask that you consider leaving a positive app review. Your reviews help us immensely and motivate us to continue delivering the best financial management experience possible.
Once again, thank you for being a part of the MoneySpaces community. I can't wait to hear your thoughts and see how MoneySpaces 2.0 transforms your financial world.
Thanks, the MoneyCoach team