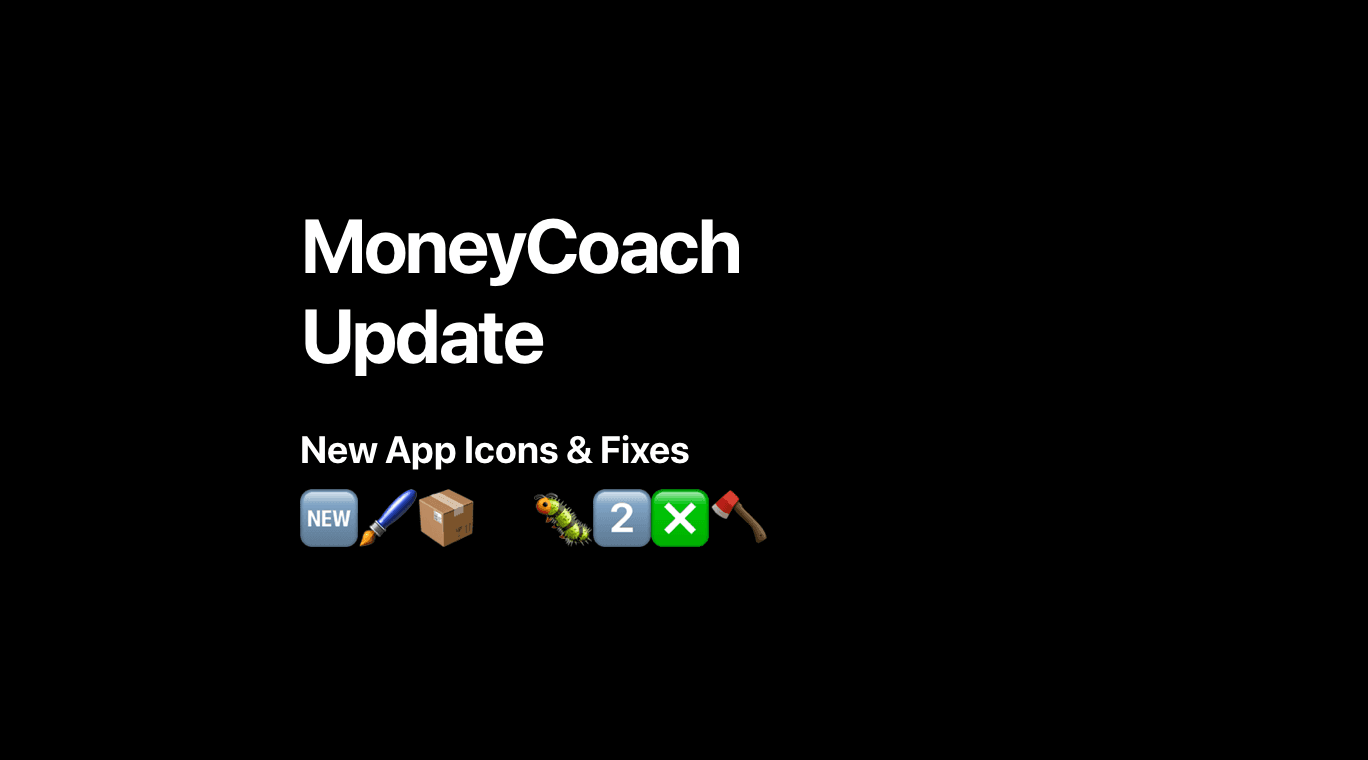 Here's what's new in this version:
New App Icons
We added quite a few cool new app icons with different color variations, more Big Sur-inspired ones, inclusive variations, and a bunch where we swapped the MoneyCoach "S" with other beautifully designed currency symbols. Hope you all like these new additions.
New Category Icons
We added a few new category icons requested by some of our users. If you want us to add an icon you want, let us know.
Bug Fixes
We fixed a bug that, in some cases, duplicated the repeating transactions when a new period starts. This should not happen anymore. We also cleaned some other minor bugs and prepared the app for what's to come in the future.
If you have feedback or suggestions, please submit a support ticket from within the app or via our website. We respond faster on these channels than on negative app reviews.
Best,
Krist from MoneyCoach
Italian
Ecco cosa c'è di nuovo in questa versione:
Nuove icone delle app
Abbiamo aggiunto nuove icone del'app con diverse variazioni di colore, più ispirate a Big Sur, varianti incluse e un gruppo in cui abbiamo scambiato la "S" di MoneyCoach con altri simboli di valuta. Spero che vi piacciano queste nuove aggiunte.
Nuove icone di categoria
Abbiamo aggiunto alcune nuove icone di categoria richieste da alcuni dei nostri utenti. Se vuoi che aggiungiamo un'icona che desideri, faccelo sapere.
Correzioni di bug
Abbiamo corretto un bug che, in alcuni casi, duplicava i movimenti ricorrenti al inizio di un nuovo periodo. Questo non dovrebbe più accadere. Abbiamo anche ripulito alcuni altri bug minori e preparato l'app per ciò che verrà in futuro.
Se hai commenti o suggerimenti, invia un ticket di supporto dall'app o tramite il nostro sito web. Rispondiamo più velocemente su questi canali rispetto alle recensioni negative del'app.
Grazie,
Krist di MoneyCoach