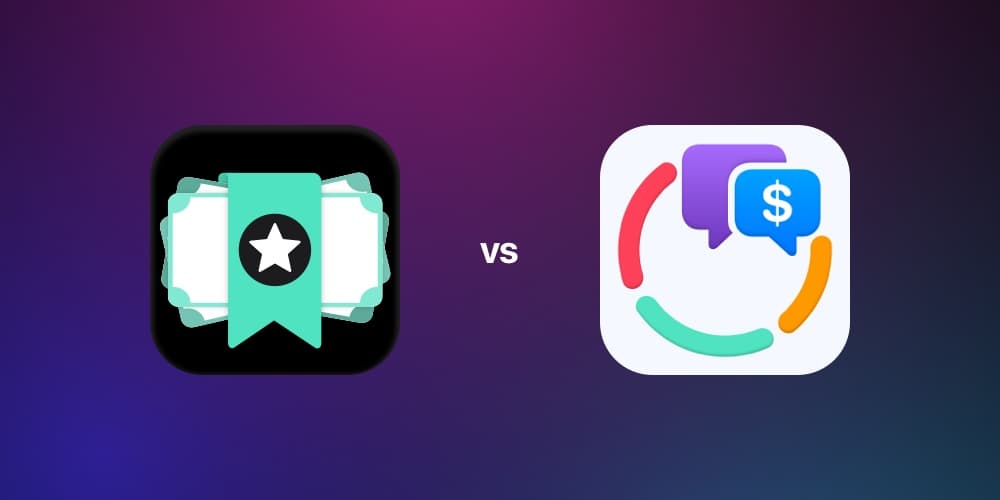 Alright, folks, let's dive into a comparison between MoneyCoach and MoneySpaces!
TL:DR
MoneyCoach is a fully fledged personal and family finance management app. While it is still accessible and easy to use for 99% of the users, the premium features that are included in the MoneyCoach Premium subscriptions make it a fantastic finance apps for Pro users.
MoneySpaces, on the other hand, is a more lightweight version personal and family finance management app. It is extremely accessible to users of all ages and the free version already offers a lot of powerful features, but, at the end of the day, it is not intended for Pro users.
Now let's dive a little bit deeper onto the differences between the two apps.
Looks and Accessibility
First up, let's talk looks and ease of use. MoneyCoach comes out swinging with its slick and user-friendly interface. It's like a breeze to set up budgets, track expenses, and handle your accounts like a boss! And did I mention the snazzy graphs that give you the lowdown on your financial life in a snap?
On the other hand, MoneySpaces goes for that minimalist vibe. It's all about simplicity! No fuss, no muss, just straightforward money management. Some might love its no-nonsense approach, while others might miss the customization options of MoneyCoach.
Features
In the feature corner, we have MoneyCoach flexing its muscles with a wide array of tools to keep your finances in check. From expense tracking and budgeting to goal setting, it's got it all! 🏆 Plus, if you go premium, you get even more goodies like Family Sharing, Unlimited Accounts, Advanced Filters and so much more.
On the flip side, MoneySpaces takes a more lightweight approach. It offers basic expense tracking, budgeting and quick insights. Family Sharing is included in the free version.
Now, let's talk security because ain't nobody got time for shady apps messing with their money! 💸 Both MoneyCoach and MoneySpaces take security seriously. They both use top-notch encryption to safeguard your sensitive info. And guess what? Neither of them stores your bank login details. Phew! Extra points for peace of mind! You can set up a PIN or use your fingerprint to lock things down in both apps. So, it's a tie in the security showdown!
When it comes to integration and syncing, MoneyCoach comes in hot with its broad range of connections to financial institutions. 🏦 Link your accounts, and transactions get synced automatically! Easy peasy, lemon squeezy! But, wait a minute, MoneySpaces isn't just sitting there twiddling its thumbs. While it might not have as many integrations, it lets you manually import and export transactions, giving you more control. Hey, some folks dig that hands-on approach!
To wrap it up, both MoneyCoach and MoneySpaces bring their A-game to the finance app arena. It all boils down to your personal preference and what you need most. If you're after a feature-packed powerhouse with detailed analysis, MoneyCoach is your go-to. But if you like things straightforward, private, and no-frills, MoneySpaces might be the one for you.
So, choose wisely, my money-savvy friends, and take charge of your financial destiny! 💪💵 Whichever app you pick, you'll be one step closer to mastering your money and achieving those money goals! Happy budgeting! 🎉