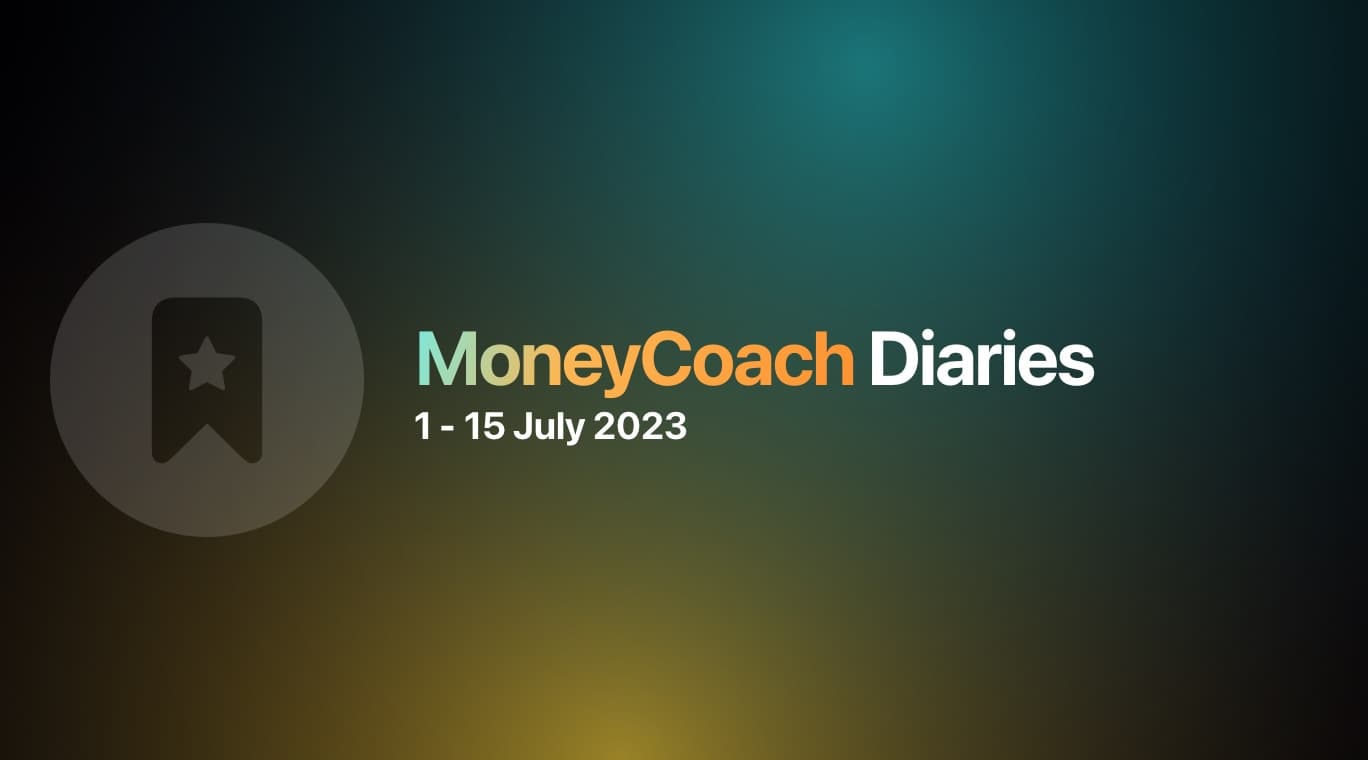 MoneyCoach Diaries is my ongoing journey to turn my indie app into a more sustainable part of my business. First time reading? See what happened until now by tapping this link.
1 July 2023 (Saturday)
Our family vacation concluded today. We had a great time and we are all looking forward to the next one. We spent a total of XXXX (duh, privacy) for the whole trip. I used MoneyCoach to tag transactions with #vacation2023 so that I could see different transaction categories in one place. We are now back home and we are ready to get back to our normal routine. While being on vacation, I got some ideas on how to improve the tags feature and tag reporting in MoneyCoach. I will discuss them with Krist on Monday.
2 July 2023 (Sunday)
I spent the day with my family. We went to the park, ate ice cream and enjoyed the sun in Berlin. Oh and also we put the laundry machine like 10 times with all the clothes we brought back from the vacation. Which got me thinking, maybe I need to setup a budget for laundry. Kids get dirty so fast and we need to wash their clothes more often than ours. To all the parents reading this, what's your tip? Let me know.
3 July 2023 (Monday)
God, I missed my office. I missed my desk, my chair, my Apple Studio Display, my coffee machine, my everything. I am so happy to be back. I spent the day catching up with Krist. We discussed the new features we are working on and the new ones we are planning to add. I also discussed with Krist the new ideas I got while being on vacation. We are going to implement them in the next few weeks. I am so excited.
Major feature update coming soon
Before leaving for my vacation, I kind of finished the new feature we are working on. It's a big one and it will change the way you use MoneyCoach. We tested it with Krist and it worked perfectly fine.
Now as I got back, we did another round of testing. And it's not working. It's not working at all. I am so frustrated. I am so angry. So I prepared a Flat White, got my bottle of cold water, turned the fan on and off we go. Tested and tested and tested. I found the bug. I fixed the bug. I tested again. Now it's finally working.
Fast forward, the date is July 10th. During this time, we added some nice explanations and mini-features that will complement and support this major one. I will hopefully find time to write about them as soon as we release and have more time. We are planning to release this major feature update on July 20th. I am so excited and stressed at the same time. We did a lot of testing and we are confident that it will work as expected. But you never know. Especially with user's data, which we don't have access to. So we will see.
11 July 2023 (Tuesday) - 15 July 2023 (Saturday)
We are still working on new app version. We are testing, fixing bugs, testing again, fixing more bugs. It's a never ending cycle. But we are getting there. We are getting closer and closer to the finish line.
P.S: I am writing this diary entry on the 18th of July, mostly between Xcode builds. It is not one of those longer articles, because there is a lot going on with releasing the app. I will write more about the new features and the process of releasing the app in the next few days. Stay tuned.
And to all you who left a review on the App Store, thank you so much. It means a lot to us. We are reading all of them and we are taking your feedback into consideration. We are working on a lot of new features and improvements and we are excited to share them with you.
Until then, take care and have a great day.
Love,
Perjan