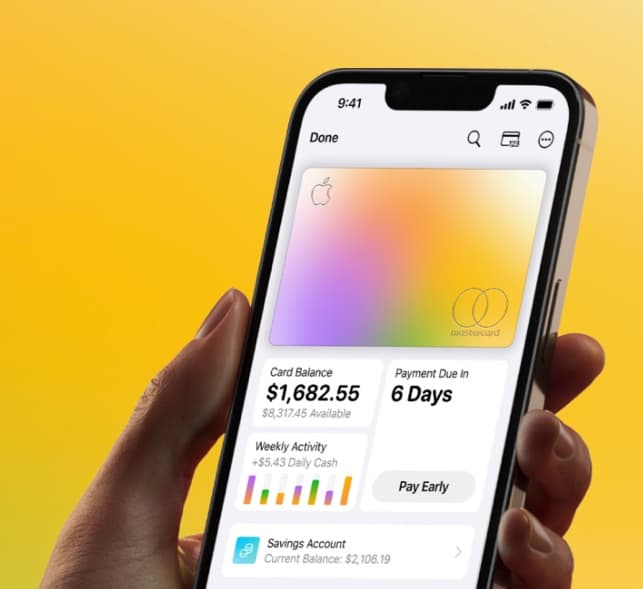 Apple provides users with convenient options to export their Apple Card statements in various formats. Here are the formats available for exporting your financial data:
PDF Format: Apple Card statements can be exported as PDF files. PDFs offer a standardized and versatile format that can be easily opened and viewed on different devices and operating systems. You can save the PDFs for future reference or print them if necessary.
CSV Format: Apple Card statements can also be exported as CSV (Comma-Separated Values) files. CSV files contain raw data that can be imported into spreadsheet software such as Microsoft Excel or Google Sheets. This format allows for deeper analysis, customization, and integration with other financial tools.
How to Export Apple Card Statements
Open the Wallet App: Launch the Wallet app on your iPhone or iPad, where you manage your Apple Card account.
Tap on your Apple Card: Locate your Apple Card within the Wallet app and tap on it to access the card details.
Access Statements: Within the Apple Card interface, find the "Statements" tab and tap on it to view your available statements.
Export Options: Depending on your needs, you can choose to export your statements as PDF or CSV files. Look for the export options provided within the Wallet app, usually accessible through a sharing or export button.
Select Format and Save: Choose the desired format (PDF or CSV) and follow the prompts to save the file to your device or to a cloud storage service like iCloud or Dropbox.
Understanding and utilizing your Apple Card statements is essential for effective financial management and you can read more about it here. By comprehending the information presented in your statements and exploring the available export formats like PDF and CSV, you can gain better control over your financial data.
Exporting your Apple Card statements allows you to analyze your expenses, create customized reports, integrate data with other financial tools, and plan your budget effectively. Leverage the power of your Apple Card statements to make informed financial decisions and achieve your financial goals with ease.
Did you know that you can easily import your Apple Card statements in MoneyCoach with one-tap? Check out this guide for more information. MoneyCoach will automatically add all of the transactions and categorize them accordingly giving you a total overview of your Apple Card.