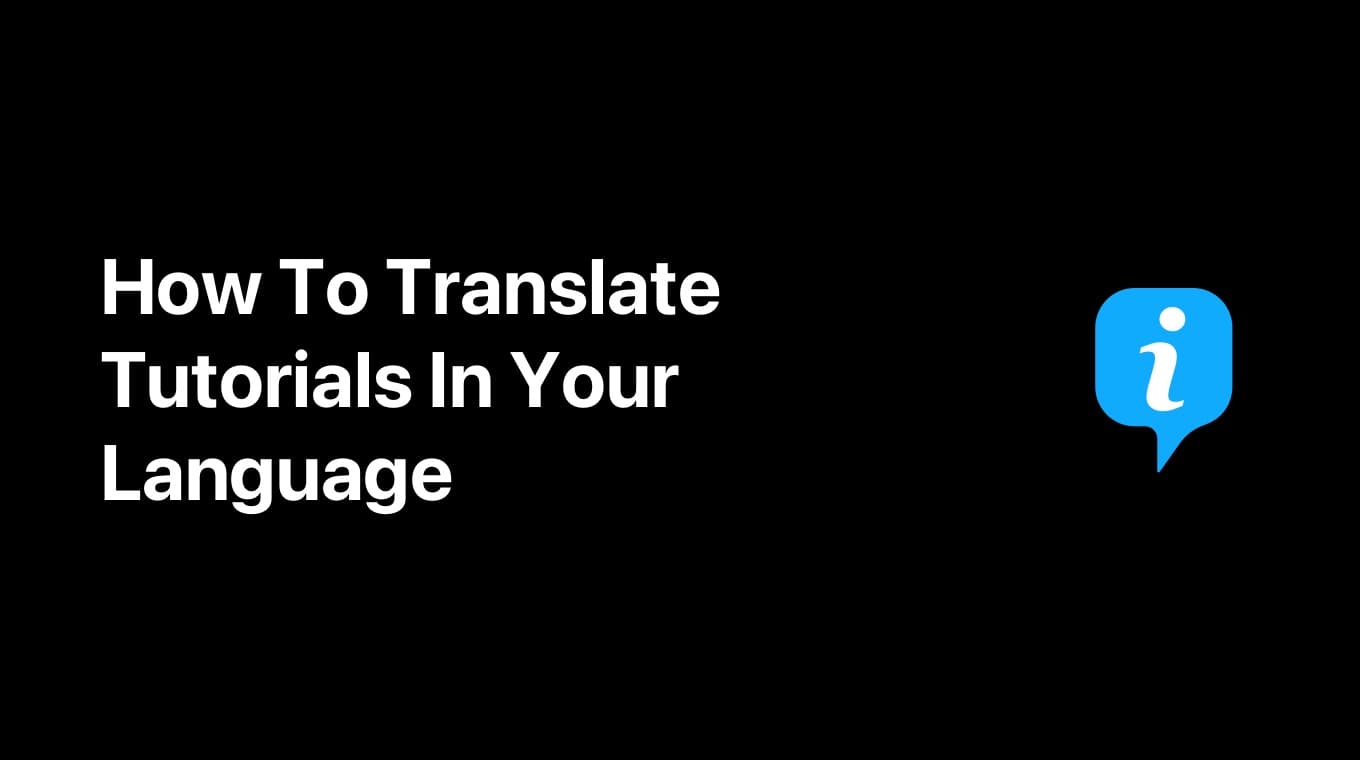 Once you open one of our tutorials on your iPhone or iPad via Safari, tap the "AA" icon in the lower left side next to the Search Field where the URL is.
In the context menu that opens, select "Translate Website...". There select your language and boom, the tutorial will be translated to your language. You may be able to make more languages available in the Translate menu by adding the languages in Language & Region settings.
If you are opening a tutorial on your Mac via Safari, take a look at this official Apple guide.
Check this video tutorial down below.