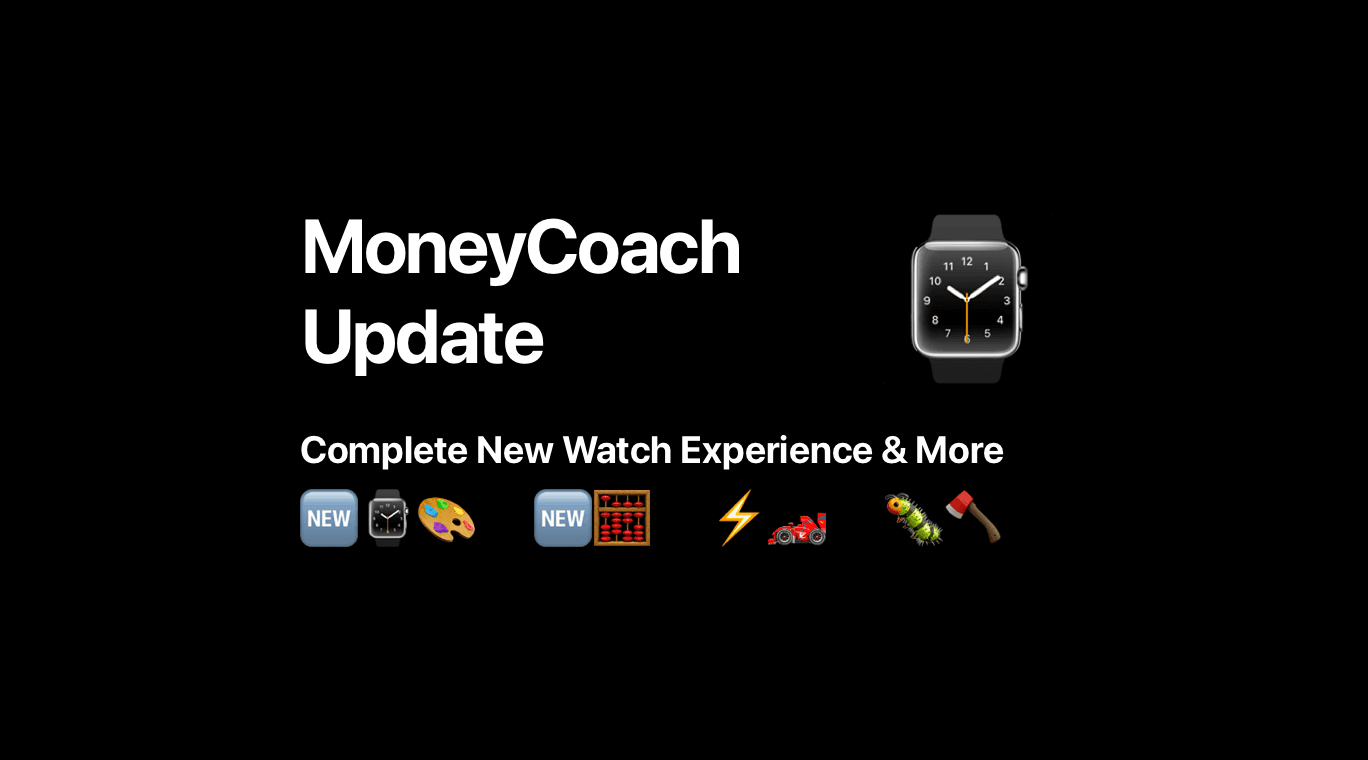 Hello, you beautiful people reading this. 
We have a big June update:
Complete rewrite in SwiftUI: MoneyCoach on watchOS
We are completely rewriting the Apple Watch app with SwiftUI. This allows us to expand what the watch can do by orders of magnitude.
You will be able to:
See a collection of glanceable and very informative insights 
See all your accounts and Net Worth in real-time
See all of your Budgets so you can stick to them and save more money
See all of your Goals so you can get motivated to save more and achieve them
Quickly add new transactions and have the watch update instantly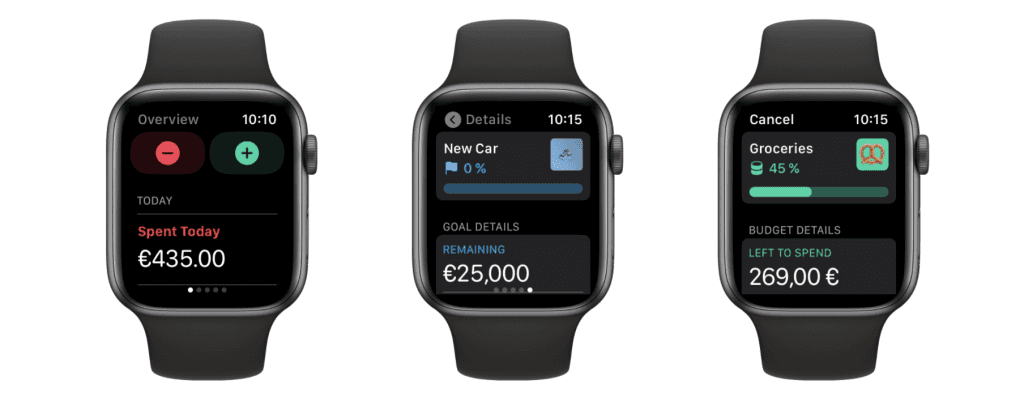 We also added a whole new suite of complications like:
Modular large to track Budgets & Daily Limit
Modular large to track Goals
Ring images to track Goals & Budgets
Open gauges to track Goals & Budgets
Ring text to track Payday
Images to add income / expenses
and more
This will be a truly big update that will take the wearable MoneyCoach experience to the next level. 
New Account Icons
We added some user requested account icons. If you want one that's missing from the app, let us know.
New Report Icons
We redesigned the report icons so they are more distinctive and easier to identify.
We also made a number of improvements and fixed some minor bugs that would make for an overall better and more stable experience.
Thanks for your time reading this. If you have feedback or suggestions, please submit a support ticket from within the app or via our website. We respond faster on these channels than on negative app reviews.
Best,
the MoneyCoach team
Italian
Ciao, bella gente.
Abbiamo un grande aggiornamento:
Riscrittura completa in SwiftUI: MoneyCoach su watchOS
Abbiamo riscritto completamente l'app Apple Watch con SwiftUI. Questo ci consente di espandere ciò che l'orologio può fare per ordini di grandezza.
Sarai capace di:
Guardare una raccolta di approfondimenti visibili e molto istruttivi
Visualizzare tutti i tuoi account e il tuo patrimonio netto in tempo reale
Visualizzare tutti i tuoi budget in modo da poterli rispettare e risparmiare più denaro
Visualizzare tutti i tuoi obiettivi in ​​modo da essere motivato a risparmiare di più e raggiungerli
Aggiungere rapidamente nuovi movimenti e aggiorna l'orologio all'istante
Abbiamo anche aggiunto un'intera nuova serie di complicazioni come:
Modulare grande per tenere traccia dei budget e del limite giornaliero
Modulare grande per tenere traccia degli obiettivi
Immagini degli anelli per tenere traccia di obiettivi e budget
Indicatori aperti per tenere traccia di obiettivi e budget
Immagini per aggiungere entrate/uscite
e altro ancora
Questo sarà un aggiornamento davvero grande che porterà l'esperienza di MoneyCoach sulla Watch al livello successivo.
Nuove icone dell'account
Abbiamo aggiunto alcune icone dell'account richieste dall'utente. Se ne vuoi uno che manca nell'app, faccelo sapere.
Nuove icone di rapporti
Abbiamo riprogettato le icone dei rapporti in modo che siano più distintive e più facili da identificare.
Abbiamo anche apportato una serie di miglioramenti e corretto alcuni bug minori che avrebbero reso l'esperienza complessiva migliore e più stabile.
Grazie per il tuo tempo a leggere questo. Se hai feedback o suggerimenti, invia un ticket di supporto dall'app o tramite il nostro sito web. Rispondiamo più velocemente su questi canali rispetto alle recensioni negative delle app.
Grazie,
il team MoneyCoachach