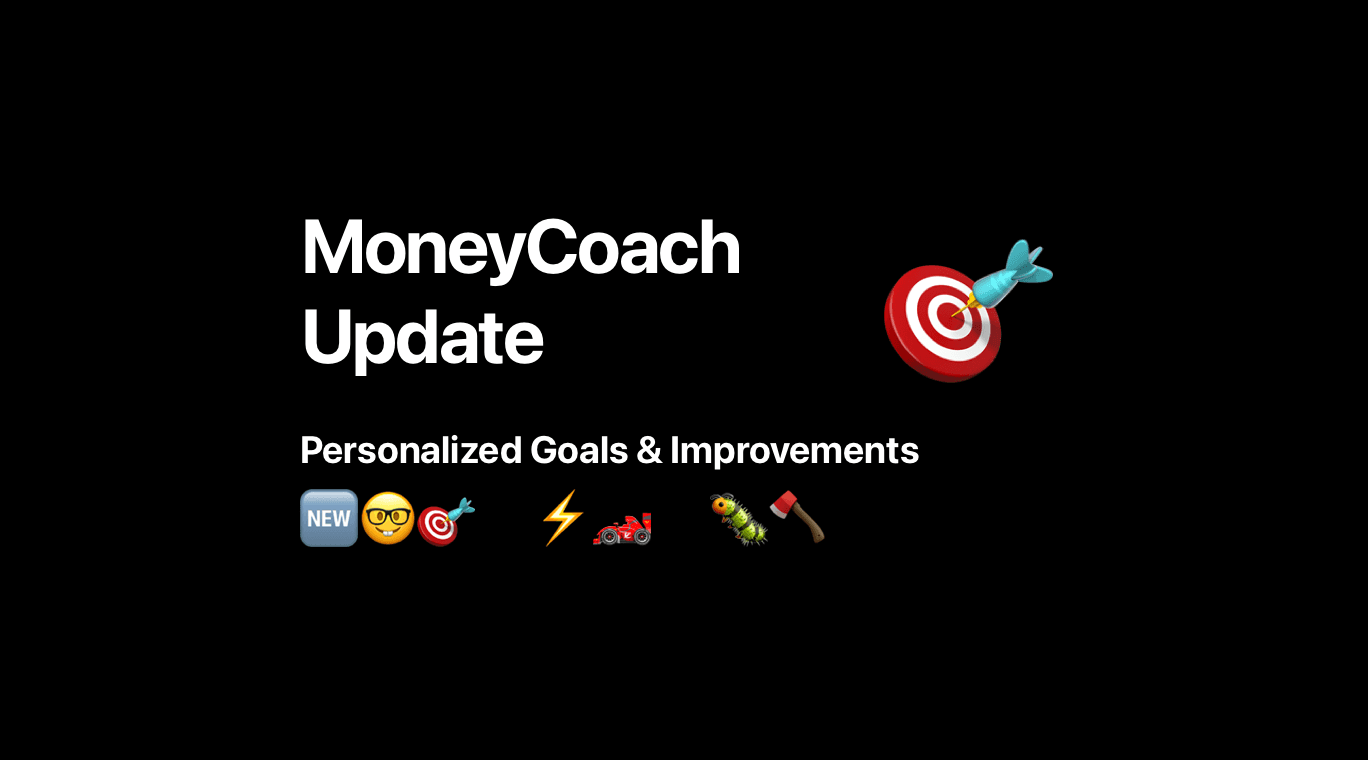 Here's what's new in MoneyCoach:
Personalized Goals
Just like with personalized budgets, premium subscribers can now set up personalized goals via a new flow that will ask what are your short & long term goals plus any ongoing debts. We added a few new icons for some of the new goals. 
We also made a number of improvements and fixed some minor bugs that would make for an overall better and more stable experience.
If you have feedback or suggestions, please submit a support ticket from within the app or via our website. We respond faster on these channels than on negative app reviews.
Best,
the MoneyCoach team
Italian
Ecco cosa c'è di nuovo:
Obiettivi Personalizzati
Proprio come con i budget personalizzati, gli abbonati premium ora possono impostare obiettivi personalizzati tramite un nuovo flusso che chiederà quali sono i tuoi obiettivi a breve e lungo termine più eventuali debiti in corso. Abbiamo aggiunto alcune nuove icone per alcuni dei nuovi obiettivi.
Abbiamo anche apportato una serie di miglioramenti e risolto alcuni bug minori che dovrebbero rendere l'esperienza migliore e più stabile.
Se hai commenti o suggerimenti, invia un ticket di supporto dall'app o tramite il nostro sito web. Rispondiamo più velocemente su questi canali rispetto alle recensioni negative delle app.
Grazie,
il team di MoneyCoach
German
Folgendes ist neu:
Personalisierte Ziele
Genau wie bei personalisierten Budgets können Premium-Abonnenten jetzt personalisierte Ziele über einen neuen Ablauf festlegen, in dem du nach deinen kurz- und langfristigen Zielen sowie den laufenden Schulden gefragt wirst. Wir haben einige neue Symbole für einige der neuen Ziele hinzugefügt.
Wir haben auch eine Reihe von Verbesserungen vorgenommen und einige kleinere Fehler behoben, die zu einer insgesamt besseren und stabileren Erfahrung führen würden.
Wenn du Feedback oder Vorschläge hast, sende uns bitte ein Support-Ticket über die App oder über unsere Website. Wir reagieren auf diesen Kanälen schneller als auf negative App-Bewertungen.
Beste,
Das MoneyCoach-Team