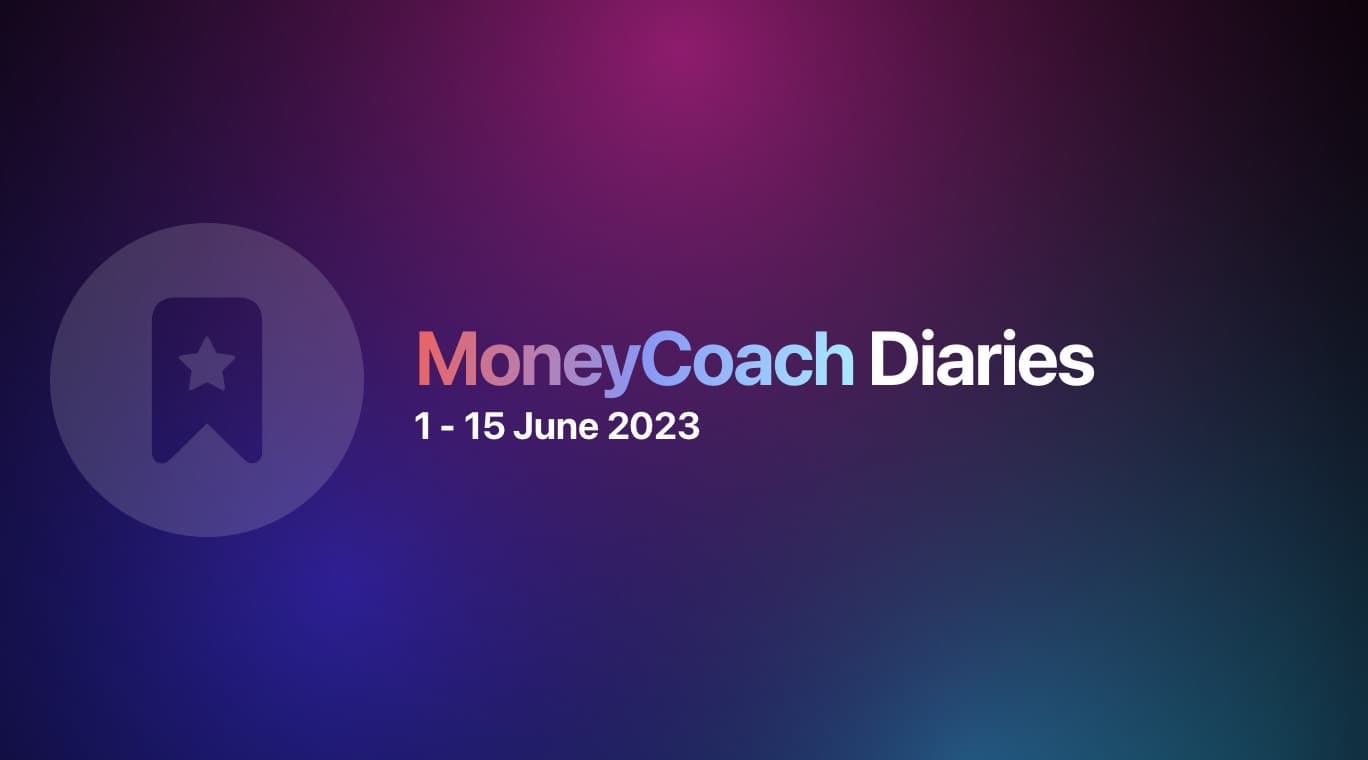 MoneyCoach Diaries is my ongoing journey to turn my indie app into a more sustainable part of my business. First time reading? See what happened until now by tapping this link.
Gee, I don't know where to start. As I started to write this, I realized that I haven't written anything in a while. I guess I was too busy with work and life. I'm not sure if I can remember everything that happened in the last two weeks, but I'll try my best.
A big thank you
I want to thank you for leaving those amazing reviews in the App Store. Thanks to you I wake up motivated (or pissed off, if it is a 3-star review) to work on MoneyCoach and make it better. I reply to all of them, and I read them all. So, thank you for taking the time to write them.
WhatsApp Premium Chat
As you might have noticed I took over the WhatsApp Premium Chat last month. In my ongoing effort to talk to users, especially the ones that pay for my espresso, and make them happy, I discovered some pain points that I want to address in the next few updates. Below is a list of the most requested features and improvements:
About Lifetime
I know that for some of you, the Lifetime subscription is a bit expensive. I understand that, because it is a big chunk of money paid at once. But for us, if you use the app for more than 4 years, we are losing money and we could not support the app anymore. The only fair solution to both parties is to remove the Lifetime package from sale. From now on, MoneyCoach Premium is gonna offer a monthly and yearly subscription only.
We are not doing this to make more money, but to make sure that we can support the app for a long time.
The existing Lifetime users are not affected by it and are still gonna enjoy what's coming next to MoneyCoach.
Interesting New Features
As I am looking now at the commit history in Git, I can see that I have added some interesting features in the first week. Here are some of those features for the ones that don't read release notes in the App Store:
French localization improved
We have a lot of French users and we want to make sure that they have the best experience possible. We used this time DeepL for the translations and we are very happy with the results. If you are French and you see something that is not translated correctly, please let us know.
Include/Exclude transactions
This is a feature that we wanted to add for a long time. Now you can include or exclude transactions from the reports and from other parts of the app, like the overview or account list. This is very useful if you want to see how much you spent on a specific category, but you don't want to include a specific transaction.
MoneyCoach as a calculator
Now you can use MoneyCoach as a calculator. Just type in the amount and the app will automatically calculate the result. This is very useful if you want to split a bill with your friends or if you want to group certain transactions from a grocery list inside a subcategory. This request came from a Premium user as well via WhatsApp. See, we listen to you.
Bulk Editing: Description, Payee, Tags
Another Premium user requested extending the bulk editing options. So I implemented them. Now you can bulk edit the description, payee and tags of multiple transactions at once. This is very useful if you want to add a tag to multiple transactions at once. Coming in the next update, v.8.4.7.
WWDC 2023
I watched Apple's developer conference from the confort of my office in Berlin. Although I wanted to fly to Cupertino, I couldn't justify the costs of the trip. I am very excited about the new features coming to iOS 17, iPadOS 17, watchOS 10 and macOS Sonoma.
I am super excited to tell you that we rolled up our sleeves and we are working on a new version of MoneyCoach. We are gonna release it in the fall, when iOS 17 is gonna be released. The watch app is gonna get a big update. Let me know if you have any suggestions in the meantime.
Did Someone Say Apple Vision Pro?
New technologies and platforms energise us. I can't wait to show you what we are working on for the new Apple Vision Pro. I can't say much, but I can tell you that it is gonna be awesome. If you are a 3D designer or developer, please reach out to me. I want to talk to you.
That was it for the first two weeks.
Thanks,
Perjan out