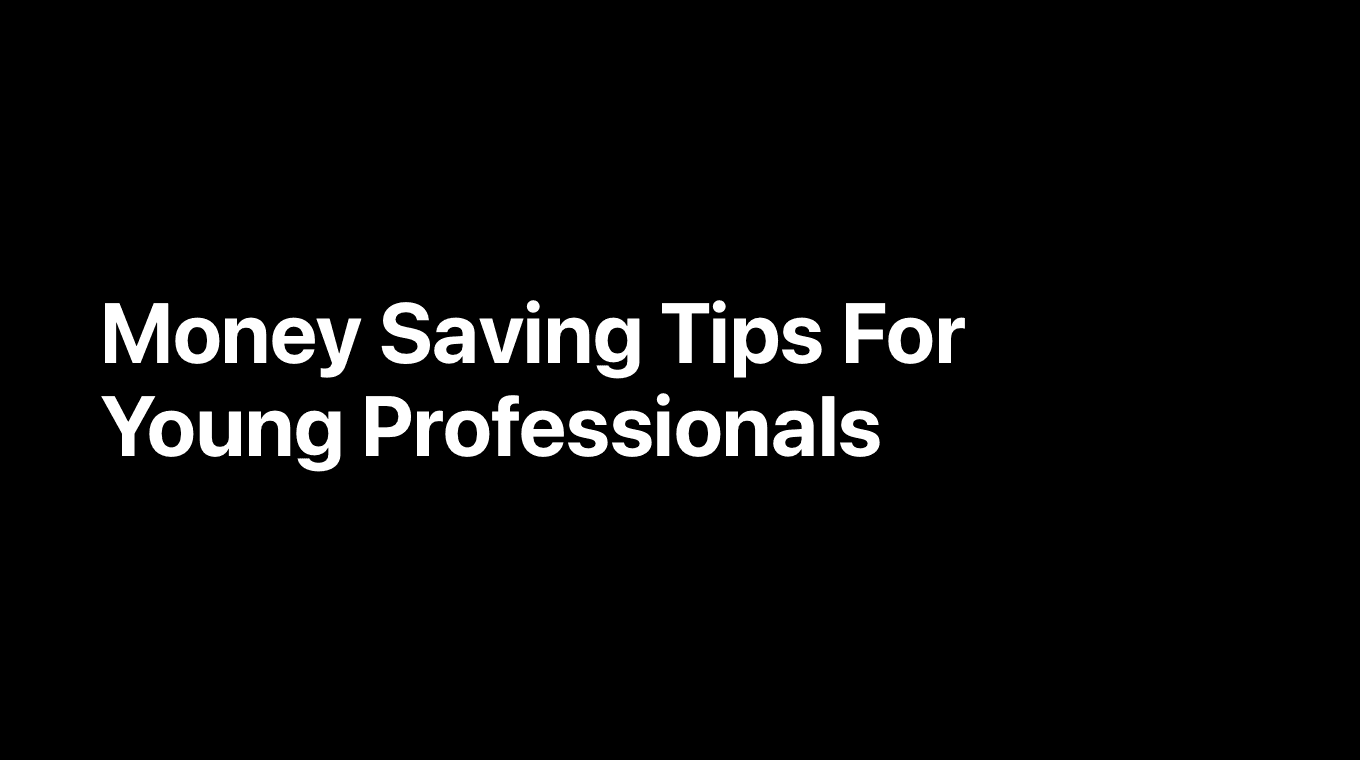 For young professionals, managing their money is a huge challenge. There are those who are earning an overwhelmingly large amount, that they don't know how to deal with it.
On the other hand, there are also young professionals, who seem to live on a paycheck-to-paycheck basis. It's not really because they are only earning a minimal salary, but has something to do with being unable to adjust their lifestyle based on what they are earning.
No matter which of these two categories you fall under, it is best to know how to deal with the task of managing their finances, and which tips you can follow to save those hard-earned dollars in the process.
Make lifestyle adjustments based on your current salary
Let's say that you just landed an entry-level position at a mid-scale company in your state. When you were still in college, your parents financially provided for everything you need. Now that you're living on your own and are supporting yourself, you do not necessarily have to follow the lifestyle of your parents.
If they can afford to take cruises to exotic destinations, become members at exclusive country clubs or regularly eat out at pricey restaurants, it's because they are already past that stage when they are working for their keep. They have already earned the luxuries that they are enjoying. As a young professional, you're still at that level where you need to work your way from the bottom up – to adjust your lifestyle accordingly.
Although there's absolutely nothing wrong with going out during weekends or buying good quality shoes, you still need to stick to a budget. Don't buy anything that you can ill afford and while you are still saving up for that dream vacation, enjoy a lifestyle that is fun yet affordable.
Knowing where your money is going
You're part of a tech-savvy generation and if you don't track yet your spending online, you should start doing that. Budget apps like MoneyCoach can help you for not only tracking your spending but setting parameters around it as well. You have the opportunity to watch your net worth grow as you begin saving money and paying down debts. Cash flow management (or mismanagement) can make or break your financial health. Once you know where your money is currently being spent, you'll be able to make adjustments as needed.
Appropriately investing for your future
This applies not only to saving for retirement but also furthering your education through an advanced degree or career training. As you've likely been told many times by Gen X & Boomers alike, "the earlier you start saving, the better" and "never stop learning."
Both of these are true. We all know that saving early is important but it's the habit of doing so automatically and on an ongoing basis that is important here. By setting yourself up on automatic paycheck deductions or transfers to savings accounts and "forgetting about it" (except for the one or two times a year that you review and update it), you're getting into the habit of putting money aside for your future. A habit that should likely continue until retirement.
Asking questions
You can apply this habit not only in finances but in life in general but since we're talking about finances, it's incredibly important that you understand what is happening with your money. Get in touch with your attorney, and your financial planner and ask them financial questions. Read books on personal finance. Read the fine print on contracts, agreements and anything else you put your signature on and ask questions before signing. Knowledge is power when it comes to your money and there are no stupid questions.
Saying No (thank you)
There are so many things that could pop up and change your financial plan and priorities. Things like vacations, dining out expenses, impulse big-ticket purchases, and overall fear of missing out (FOMO) can cause a financial plan go awry. The key is to learn to be as protective of your money as you are of your time. You only have so much to allocate over a set period. Prioritize for those areas that matter most and make a commitment to say "no" to the rest, even if it does mean turning down lunch, happy hour, or a weekend getaway. Be nice about it though, the goal is for people to still want to hang out with you
As a young professional, you should take steps not just to guard your wealth, but your health as well.
Find work that you're passionate about so that you would not dread the thought of getting up each morning to do your job which pays the bills. When you're healthy and inspired while doing your work, the financial aspect of it will naturally follow.