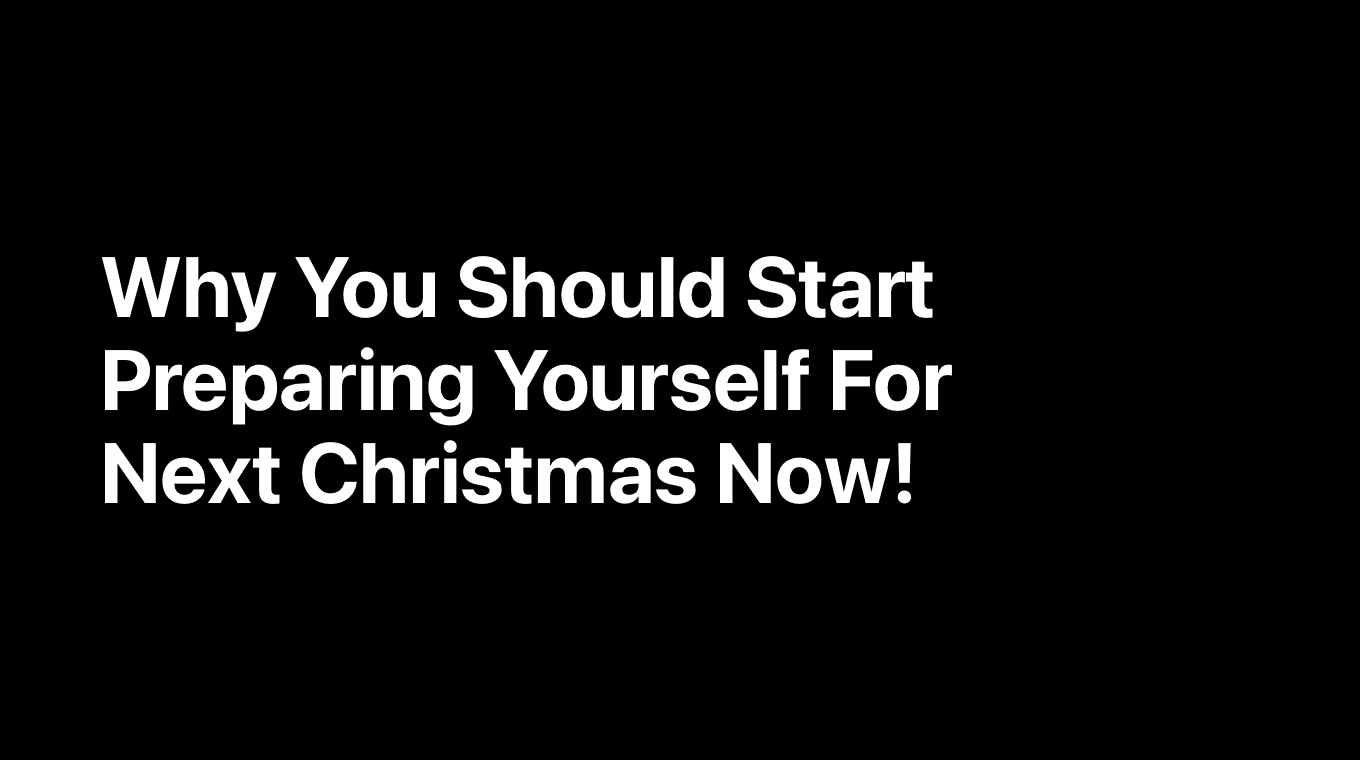 Is your head still spinning from the hustle and bustle of the holidays? You can take a lot of madness out of next Christmas by preparing earlier. More time prepping means less time stressing. If you start planning for it now, you'll enjoy it a lot more.
Christmas 2018 is going to be smoother than a Santa sleigh ride.
1. Do a holiday debrief
Once this Christmas is over, take a few minutes to make a list of things you spent time and money on. Gather your loved ones around and set a game plan for next year. What events and traditions are important to you? What might you want to skip in the future? Time and money are both at a premium during the holidays. Establishing a simple plan in advance will allow you to focus on the things that bring joy to your family.
2. Toss out shabby decorations
Do you know what it's like to have a string of lights or an artificial tree hanging on for dear life? Sure, everyone does! Don't hang on to worn-out decorations. When you pack up, throw out the stuff that's in bad shape. Then write down what you need to replace.
3. Buy Christmas supplies at a discount
Retailers are desperate to unload their wrapping paper, decorations and other materials after the holidays. They slash their prices, which means you have a great opportunity to stock up for next year. Just be careful not to overspend because of all the deals you find.
4. Do smart packing and organizing
Store similar items together and label bins and boxes clearly. Put big stuff like trees and outdoor decorations in easy-to-reach areas. Want to keep the lights untangled? Wrap them around empty coffee or paint cans. Careful packing now means easy unpacking later.
5. Start saving now
How much did you spend on presents this year? Take that number and divide it by 11—so by next December, you'll have your money saved and can start shopping. Then sock that amount away each month so you can pay cash for gifts next year. It's a better plan than waiting until the last minute and paying for your gifts with credit cards. Create a Christmas account on the MoneyCoach app and every month add there the amount you have saved. It will be so easy saving money when you have a budget app to help you keep sight of your finances.
The Christmas holiday period can be a time of financial pressure for many people, but it doesn't have to be. To relieve some of the burdens, start early, know your costs, understand your cash-flow, and make a plan.
And more importantly...stick to it.