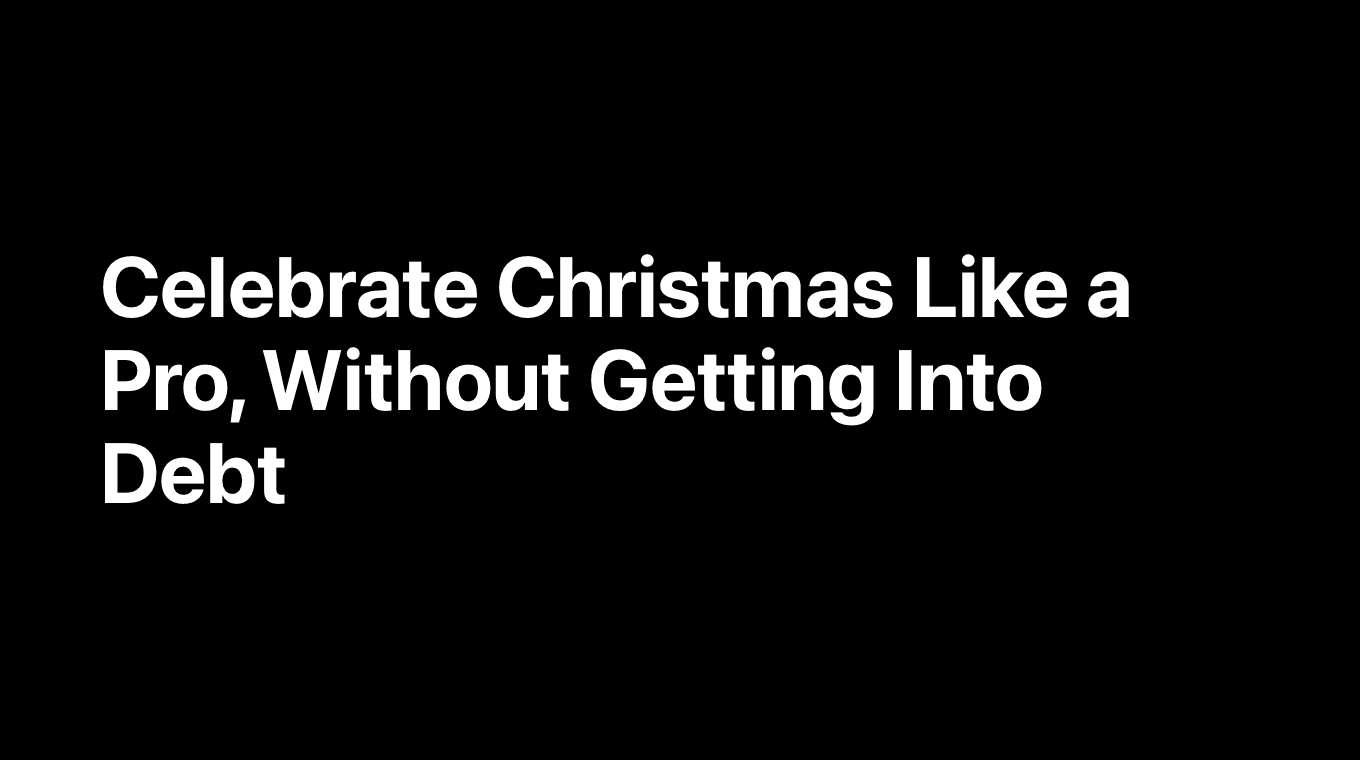 The holidays can be a lot of fun and they can be very stressful. It is the season of giving, which often means it is also the season of spending. One of the best things you can do to help make the holidays a lot less stressful is to create and stick to a holiday budget. Creating a holiday spending plan will alleviate your stress and make sure you don't go into debt this holiday season.
Begin With a List of Holiday Expenses
First, you should make a list of all the holiday expenses that you will have. This includes gifts that you need to buy, cards, wrapping paper, traveling expenses, gift exchanges at work, charitable donations and decorations. This will give you a basic idea of things that you will need covering. Many people only think about the gifts and wonder why money is so tight in December even if they saved up money for gifts.
Decide on Your Spending Limit
Determine how much you have available to cover Christmas expenses this year. When you are considering this amount be sure that you only use money that you have set aside for Christmas or extra money that you can find in your budget.
Assign Money to Each Category
Divide the money up over the different categories that you have. This means assigning a specific amount for each gift. MoneyCoach is going to help you with that. Create different accounts in the MoneyCoach app, each one named after the categories you have decided and in every account put the specific amount of money that you want. This will not only help you find ideas within that price range but will also help you keep track of all your spendings.
Track Your Spending
Now its time to begin shopping.
Tracking your spending is the biggest key to sticking to your budget, so here are some tips to help you do that :
- Do yourself a favor and stick to a cash-only system. Putting the gifts on a credit card makes it easier to overspend. This can really help you to stick to your budget for the holidays. It is a great strategy if you are short on cash and you do a lot of your shopping at the store.
- Take advantage of the Black Friday sales. The doorbuster deals can save you a lot of money. Reviewing your list and the sales ahead of time can help you maximize your savings here.
- Shopping online can save you money and time as you comparison shop. Don't forget to look for free shipping codes and order in plenty of time for your gifts to arrive. Many online stores offer extra savings and free shipping over the Black Friday weekend. Be sure to check out the Cyber Monday sales too.
- Always add a few extra gifts to your shopping list. These gifts should be generic in case you receive a surprise gift or forget to shop for someone. It can ease your mind and save you from scrambling to find something at the last minute.
- You can earn extra money to cover your holiday expenses by taking on a holiday job. This may be a good short-term solution if you forgot to budget for the holidays during the year.
- Start saving in January to make shopping next Christmas easier. If you put aside money each month to cover your Christmas expenses, you will not need to worry about finding the money for the gifts or trips that you want to take over the holiday season.