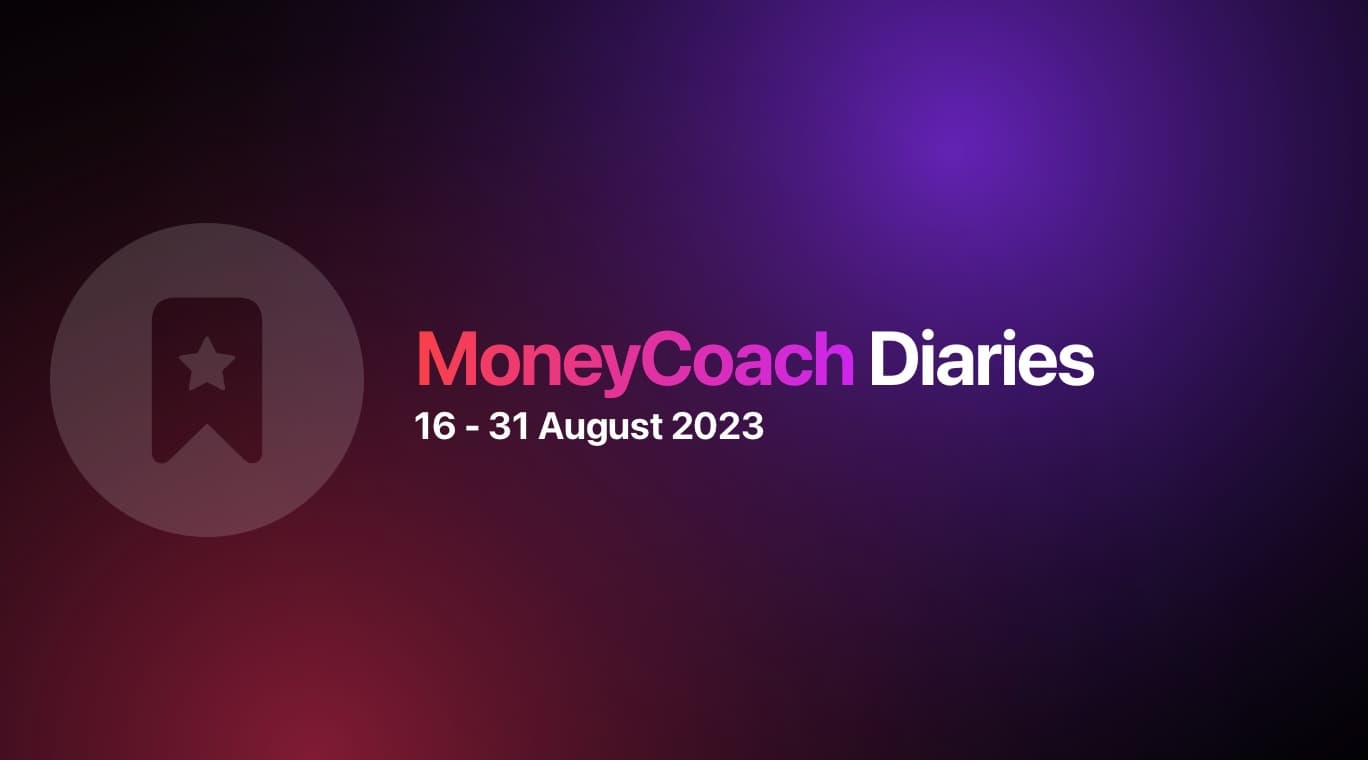 MoneyCoach Diaries is my ongoing journey to turn my indie app into a more sustainable part of my business. First time reading? See what happened until now by tapping this link.
Here is another edition of the famous MoneyCoach Diaries Series. In the last two weeks I don't really know what I did. Let me open up my version control and and my latest diary entry. Oh yeah, now I get it.
Banks and Credit Cards
I had to resolve and issue with Direct Debits / SEPA. I did that. There goes 1 hour of my time.
Back home
After a couple of relaxing weeks enjoying the sun and going out almost every night without kids dragging you in 10 different directions, yelling for no reason (oh wait, here is the reason: the apple had to be cut in triangles and not circles) and hit you with mood-swings like they are teenagers (hint: they aren't), we spent a couple of hours at the airport, shared the elevator with a famous politician, took the plane and penetrated a big, fat, chunk of clouds (the plane, not us :D) welcoming us in Berlin.
Oh and as a cherry on top, heavy rain started to pour down as soon as I unlocked one of those car sharing cars.
Wait, that wasn't the only cherry that day. As we got back home, our fridge had become a living civilization of fungi and micro bacteria. Yikes. It felt like one of those episodes from Rick and Morty, a new galaxy has developed inside our fridge. We thought, it had to be done. FML 🤦 🤦‍♀️. Cue that Spongebob meme with the British accent: "2 hours later…". Done. Finish.
And then the kids had to get ready for bed. And then all the dirty laundry had to be done.
During all this time, a verse from a song was playing in my head. Guess which one. "Snap back to reality, ouch, there goes gravity." The one who finds it, gets a Promo Code.
Back to business
That week I thought, oh crap, I must prepare for Munich. As you may remember, I was invited to take part in this Vision Pro lab to test my apps. At that point none of my apps were running on visionOS. So I spent the whole week working on that, until I got something running in the simulator.
And of course I think I updated MoneyCoach. Wait let me check… As a matter of fact I did release a new version last week, 8.6.3. I made some changes to the onboarding, making it easier for users to skip it.
I love trains
Did I already tell you that I love trains? Not the stinky ones where people take their shoes or socks off and share their aroma with the whole wagon, but the ones who respect your space and are quiet and fast and clean.
I had to go to Munich and I chose to go by train. So I booked a ticket, reserved a seat with a table in a quiet carriage and off we go. 4 hours of pure bliss, fully focused, deep work. I might have done more work there than the entire week so far.
Lab day
I am not allowed to say anything about that and I wouldn't spoil the fun to my fellow iOS developers who will visit one. All I can say is that the future is amazing.
Back to Berlin
I spent the last 3 days working on improving my websites MoneyCoach.ai and imperiumapps.com. We posted more articles, added links, images. Made the pages more clean and hopefully the gods of SEO will consider our sacrifices.
watchOS 10 is nearly ready
I am sure that MoneyCoach will be one of the first (and the most beautiful watchOS 10 apps) that you will see on release day. When Apple introduces the new watchOS 10 this fall, MoneyCoach will be available on watchOS 10 on day 1. And we will continue to support watchOS 9.
Widgets for iOS 17
A lot of work had to be done in this direction as well. Check my twitter feed for more insights. I shared there some cool images of the upcoming widgets.
Interactive widgets in MoneyCoach
My plan is to finish this before the end of the month. Fingers crossed I can get some work done. It is gonna be super useful for people who want to add something straight from their Home Screen.
Follow me on Twit... sorry, X to learn more.
Have you meet my other apps?
You know I love to experiment with ideas and create apps that solve my own problems, right? If not, then here are two apps for you.
Both of them are free. Take a look at the articles I attached, if you want to understand what they are and why I made them.
That would be it for today. Thanks for reading this far and for being part of my journey. Let me know your thoughts on Twitter or by replying to this email.
Love, Perjan