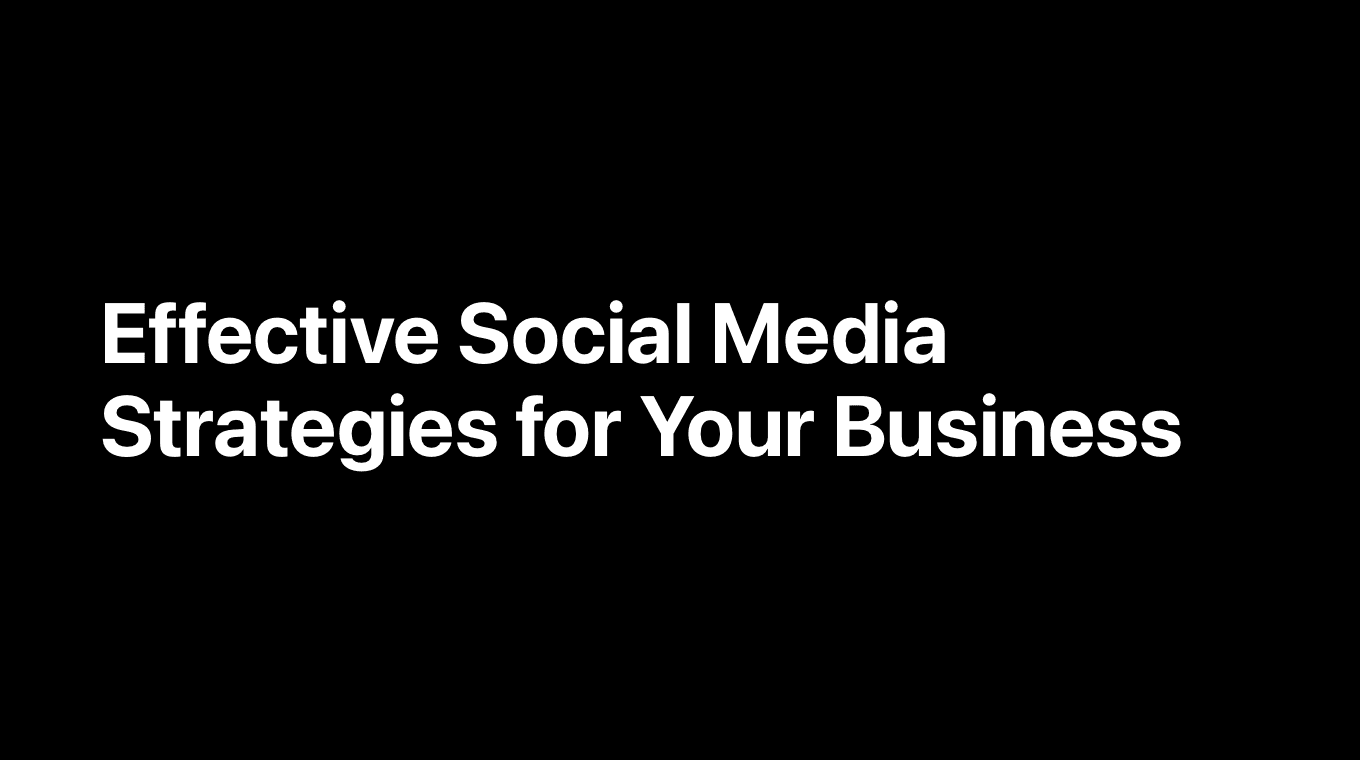 Almost every business utilizes social media platforms in one way or another. The main reason for that is that social media has become quite business-friendly over the years. Today, companies can build their presence, exposure and awareness on social media, while engaging with their target audience at the same time.
However, no company is alone on social networks, which means every other business is trying to compete for their position and target audience. That means that you must develop a solid social media strategy in order to stand out and win over your customers. There are plenty of ways you can do this, but you must first choose the right approach for your business and plan ahead in order to succeed. Therefore, here are a few effective social media strategies for your business.
Look deeper into audience demographic
One of the most important factors in your social media strategies is your audience demographic. The more you understand your audience and their needs, the more efficient your marketing and promotions will be. When researching demographics, you must focus on the audience's age, gender, location, income, general interests and so on. The main reason for that is that the information you obtain allows you to craft more compelling messages.
In addition, you'll be able to engage with your audience on social media more easily, in order to establish good relationships with them. Not only that, but you'll know how to promote your products efficiently and what type of content to share with your potential customers. Demographics play a vital role in developing a good social media strategy that will yield the best results for your business.
Determine the right platforms
Many businesses make a simple mistake of trying to build a presence on every social media platform out there. That is simply a waste of time, money and effort with no positive impact on your business. Instead, do some research and determine the right platforms for your business to build presence on. Simply put, determine the social channels and networks your target audience inhabits the most.
That way, you'll know exactly which social media platforms to target. Moreover, each social media network is unique. That means that you can't have the same approach for every network, even though your audience might be the same. Consequently, you must adapt your approach to suit the needs of both your audience and the network they're present on. That includes your tone of voice, the content you publish, customer service and support and so on.
Focus on your branding strategy
Social media platforms are excellent for developing your brand and improving brand awareness. A brand allows you to build more personal relationships with customers, as well as to ensure their engagement and loyalty. However, branding is much more than just a logo and you'll need your social followers when building a good brand. Moreover, make sure you build your brand in accordance with your audience's preferences.
For instance, color scheme, tone of voice, content and so on must all be designed so that they're especially appealing to your customers. That way, you'll ensure they can relate to your brand emotionally. In addition, you can send out promotional items, such as custom shirts to your audience in order to further boost engagement and improve visibility, as well as awareness. The more effort you place in your branding strategy, the more attention you'll gain from your audience.
Publish high-quality content
Content is king even on social media platforms. People on social media like to socialize, both with others and with brands. A good way to engage with your target audience is to regularly publish high-quality content to them. Content marketing is also a good way to establish relations with your potential customers and form a community around your business. However, your content must be highly relevant to your audience, if you want it to have the biggest impact.
What's more, don't hesitate to use visuals in your content. As a matter of fact, using visuals such as videos and images can boost content views by 94% and increase engagement by 37%. In addition, visual content is more likely to go viral over the social media channels. By developing and publishing compelling content, you have more chances of gaining recognition from your audience and thus vastly improve your brand awareness.
Keep an eye on your competitors
As mentioned before, no company is alone on social media. Your competitors may be stealing your customers under your nose and you need to know why. That's why you must conduct a competitive analysis while on social media. A competitive analysis allows you to gain insight into your main competition's performance.
For instance, how they engage their audience, what content do they publish, how do they communicate with customers and so on. With that information, you'll be able to identify gaps you can exploit, in order to outrun your competitors and gain a significant competitive advantage. What's more, don't copy your competition because your audience will notice. Instead, try to do better than them so that you can easily win over your customers.
Social media has become essential for every modern business. Building your presence and customer engagement on social networks requires good planning and a lot of effort. However, with the right strategy in place, you'll have no problems ensuring the loyalty of your audience and making your brand truly stand out from all the competition.