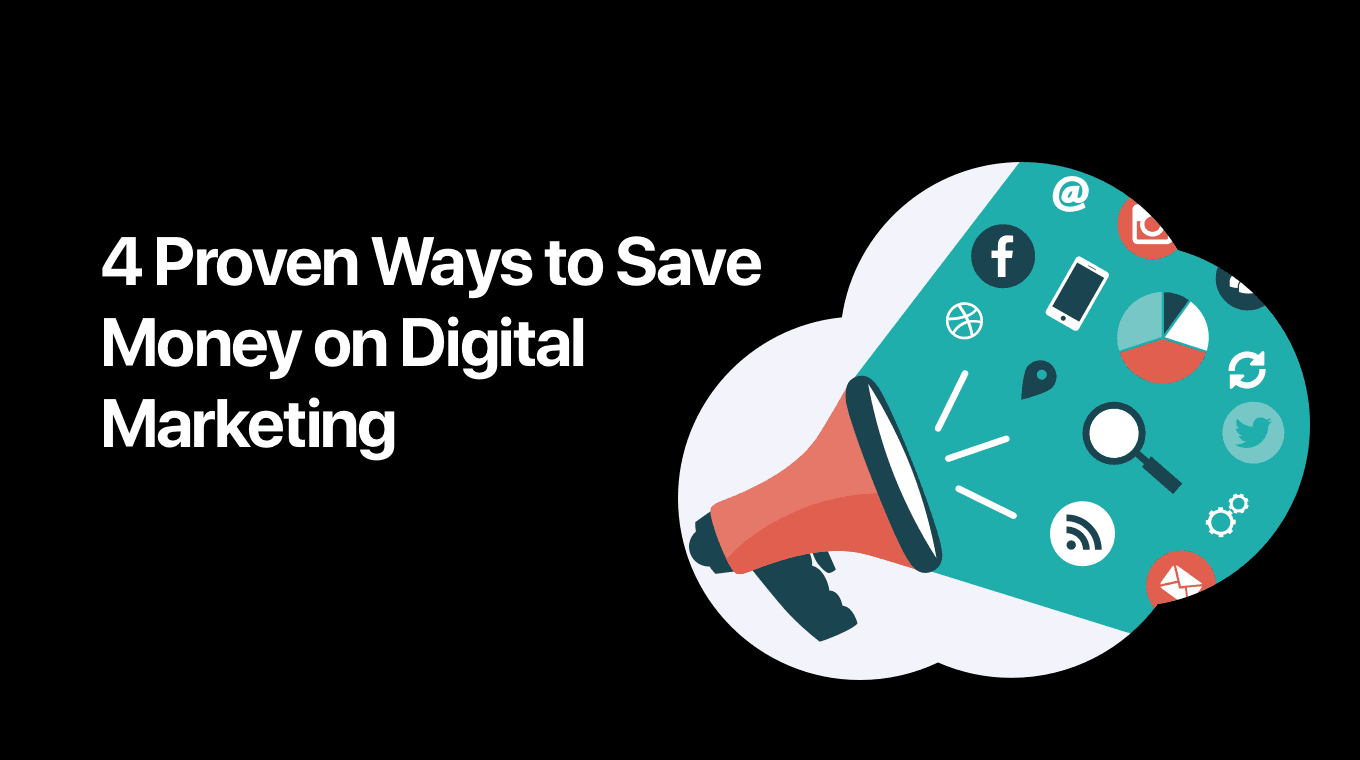 Small businesses often underestimate the power of digital marketing. Concerned about their growing expenses, unsatisfactory revenue, and unstable operational practices, they usually decide to minimize their marketing investments, considering them superfluous.
What they forget is that marketing is an investment in their future growth and sustainability. Without it, they cannot survive.
Precisely because of that, here are a few simple tips that will help you create a solid digital marketing strategy without going in the red.
Use Free Digital Marketing Tools
Digital marketing requires you to be a jack of all trades. For example, you cannot run a blog successfully without understanding the basics of SEO, email marketing, or social media marketing. In other words, the digital marketing ecosystem is where creativity, strategizing, and data analytics intertwine.
Sure, staying on top of all these activities on your own is not that easy. To get the most out of your digital marketing strategy, you need to invest in the right set of tools.
Luckily, as the market is growing at an astonishing pace, today, there are many free digital marketing tools you can use.
For example, both Hootsuite and Buffer – trusted social media management tools – provide free plans for their users.
When it comes to creating interactive content, there is a plentitude of free tools you can use, including Canva (creating gorgeous graphs, charts, infographics, and inspirational quotes), GIPHY (creating gifs), Meme generator (creating memes).
Apart from Google Keyword Planner, there are many strong and free keyword research tools such as Google Trends, Answer the Public, or Keywords Everywhere.
You can also add all-in-one SEO extensions for Chrome like MozBar let you create custom searches, analyze the page authority and domain authority of any page, find link metrics across pages, identify follow/no-follow and internal/external links, and export you SERP analysis details to a CSV file.
You just need to do your research thoroughly and pick the tools that make sense for your campaigns.
Outsource your Marketing Campaigns to Freelancers
Hiring in-house marketing experts is one the safest option for your small business, as you would build a team dedicated to your business only. Any strong marketing team needs to include a project manager, a content marketing strategist, a copywriter, a PPC specialist, on-site and off-site SEO specialists, a social media marketing manager, and a data analyst. You also need to equip them with the right set of tools. Given these facts, it's not surprising that the costs of an in-house marketing team are over $68,000.
Hiring a digital marketing agency can be more affordable and practical than bringing marketing in house, given that they already have experienced staff and powerful tools needed to meet your business needs. However, it still requires significant cash investments.
Precisely because of that, many businesses, especially small and mid-sized ones, decide to outsource their marketing campaigns to freelancers. Some of the main benefits of freelance marketing are:
Cost-effectiveness – the price of digital marketing services varies between $10 and $100 per hour. Still, this depends on the experience of a freelancer, as well as their reviews and previous clients.
Greater flexibility – freelancers work with a few clients at a time, making that they will dedicate themselves to helping you achieve the desired results faster than agencies.
Handling one-off projects – according to the guide to freelance marketing, most freelancers choose a specific marketing niche to specialize in. So, if you want to outsource a specific task, such as revamping your website or polishing your logo, then hiring a freelancer makes sense.
Grow your Social Media Presence
The number of social media users is constantly growing, reaching 3.484 billion in 2019. For you, this is an amazing opportunity to increase brand exposure, build an online community, and nurture strong customer relationships for free.
Start sharing your news stories and blog posts regularly. You should also repost quality content by other reputable resources. With the abovementioned tools like Buffer and Hootsuite, you can automate your content scheduling and publish your posts when your audience is online.
You should also create content for social media specifically. Share polls, short videos, real-time stories, motivational quotes, and quizzes to engage your followers and build stronger relationships with them. Use a free online video editor to create engaging and informative videos for your social media audience.
Social networks also give you an opportunity to boost your customer support and provide real-time feedback. For example, there are many free social media monitoring tools like TweetDeck, BuzzSumo, or Social Mention that let you stay on top of both your brand mentions and participate in customer discussions in real-time.
Finally, social networks give you an amazing opportunity to build a vibrant online community. For example, build a Facebook or a LinkedIn group, where you would encourage members to help each other and share valuable tips and news with them.
Rely on Word-of-Mouth Marketing
A tech-savvy customer comes across a plentitude of brands daily. Seeing lots of ads and branded content, your customers don't know who to trust anymore. Today, it doesn't matter what you say about your brand. How others feel about it is what counts. According to some recent stats, over 90% of customers say online reviews impact their buying decisions.
And, this is exactly where word of mouth marketing steps in.
An influencer can be a blogger, a social media celebrity, or a reputable person in your industry that has an extensive following. People trust them and rely on their tips when making buying decisions.
For brands, referrals from influencers will not only bring them greater reach, but also help them boost their online authority and brand image.
Sure, you will need to team with the right influencer. For example, if you're a travel agency, then a referral from a gaming blogger won't help you increase qualified leads and conversions.
Once you identify a reputable face in your niche, start building a relationship with them. Follow them on social, comment on their posts, and share them. Get yourself noticed before reaching out.
Keep in mind that a referral from an influencer is not always free. You will probably need to send them your products or let them use your premium services for free to get them to review them. Still, the ROI will be impressive.
People love to share user-generated content as it makes them members of your growing online community. For your potential customers, such content is an indicator of brand trustworthiness. Recent studies show that 86% of Millennials say that UGC is related to brand quality and, as such, it can increase your sales by 20%.
To inspire customers to share their images and videos of your products, create a branded hashtag they can use.  This will also increase your brand visibility. You could even reward the most creative followers with free products or services.
Inspire customers to review you.
Whether positive or negative, customer reviews play an immensely important role in your business presence. They increase your brand trustworthiness and build more transparent relationships with your target audience.
To get more people to review your small business, you first need to be present on all major social networks. Also, register on relevant business directories and Google My Business. You need to actively seek customer reviews and encourage them to feel free to voice their opinions, no matter how negative they may be.
Conclusions
With a bit of research and planning, saving money on digital marketing is possible.
Start by choosing free digital marketing tools that will simplify your business processes.
Outsource marketing campaigns and specific projects to freelance marketing specialists.
Build a solid social media presence to increase your brand image and keep your customers loyal.
Finally, focus on word of mouth marketing to gain your potential customers' trust.