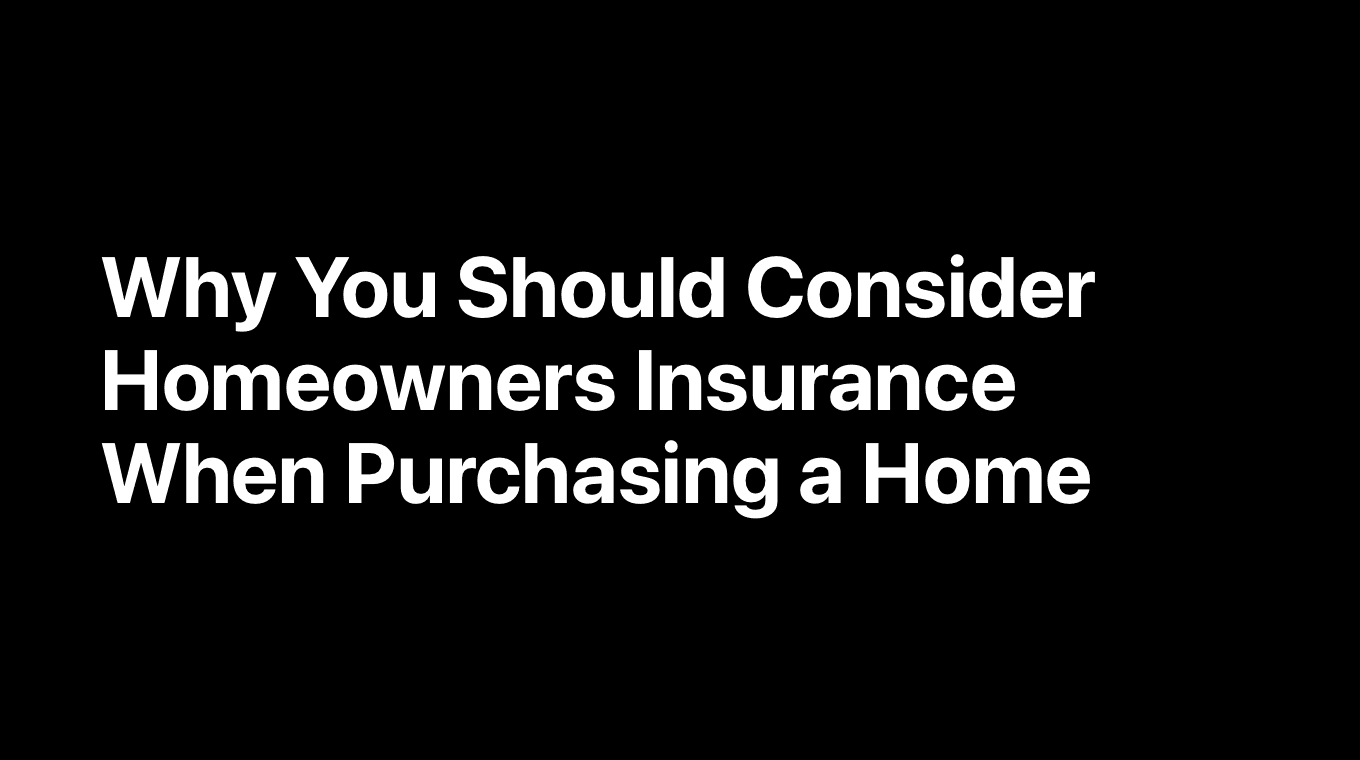 Buying a home is expensive, and you might be tempted to forego getting a homeowners insurance policy to help cut the costs. It is an added expense on your monthly mortgage payment, and when you're buying a home, sometimes you need all of the possible savings you can get. 
Passing on insurance for your home, however, is a bad idea—and the money you save in the short-term would mean nothing when you're financially ruined if disaster strikes.
Not only is homeowners insurance generally required by your lender if you take out a mortgage, but it's one of the smartest decisions you'll ever make. Your policy protects against a wide variety of things that can happen—some of which you may not have even thought of yet, and much of which you can't control or prevent. 
Before rushing out and getting a policy, however, it's important to understand the different types and what they cover.
What is Homeowners Insurance?
Just like an auto insurance policy covers any repairs or replacement of your car if something happens to it, homeowners insurance covers your home and everything in it. If you have an incident that is covered in your policy, your insurance company will pay to replace or repair both the structure of your home and the contents inside of it.
There are eight different types of homeowners insurance, and each covers an increasing number of incidents and situations, or different kinds of dwellings. There are policy types for everything from the traditional home to manufactured homes to condos. 
There are even policies specifically for renters, who could find themselves paying damages to a landlord if something goes wrong—or having to replace everything they own in the case of a fire.
What Does Homeowners Insurance Cover?
The HO-1 plan, or Basic policy, covers the following:
Fire or smoke damage (including wildland fire, if that's a concern in your area)
Explosions
Lightning
Hail and wind damage
Theft/vandalism
Damage from vehicles or aircraft
Riots, including civil unrest and looting
Volcanic eruption
The top tier of homeowners insurance, called a comprehensive form, covers all of the basic risks and much more. Generally, with the comprehensive type of insurance, everything is covered unless it's specifically mentioned in the policy as being excluded. Some of the more common exclusions are:
Earthquakes, floods, and water damage
Damage from insects or rodents
Mold or fungus
War or nuclear incidents
Damage from your own pets or farm animals
As you can imagine, intentional damage to your home is also not covered. In fact, if you're caught destroying or harming your home for the purposes of submitting an insurance claim, you could be charged with insurance fraud—which carries hefty penalties. 
Why Homeowners Insurance Can Protect You from Unexpected Financial Loss
Having a homeowners policy means that you'll have the ability to weather a disaster or damage to your home. If you find yourself the victim of a fire, for instance, your policy may cover not only the cost of rebuilding, but also the cost of replacing your furniture, appliances, and personal belongings. The amount you may receive is subject to the limits of your coverage and policy. 
You can also purchase additional policies for specific disasters that your home may be subject to. If you live in a flood plain, for example, you may need flood insurance. Other areas may have a hurricane policy, or earthquake coverage available. This is typically more expensive than regular coverage, and is meant to supplement your existing policy, not replace it.
You don't need to have a total loss to take advantage of your coverage, either. If the fire started in your kitchen but you or your local fire department was able to put it out before it spread to the rest of the house, your policy can help you just replace your kitchen and appliances, or handle smoke damage in adjoining areas.
Final Thoughts
Homeowners insurance does require a monthly payment, and if you don't have a lot of cash each month to spare, you might not want to spend it on a policy. Your home, however, is one of the biggest investments you'll ever make, and it's critical that you protect it appropriately. 
You may not be able to prevent storm damage, natural disasters in your area, or even things like civil unrest or vandalism, but you can ensure that if any of those things happens to your home, you can rebuild, repair, or replace in a timely manner—without financial ruin.
Special thanks to Jeff Gitlen for writing this article for us!
Jeff is a Content Associate at LendEDU, a company dedicated to helping consumers with their personal finances. Want to learn more about them? You can find them here: LendEDU Facebook, LendEDU Crunchbase, LendEDU on TechCrunch.