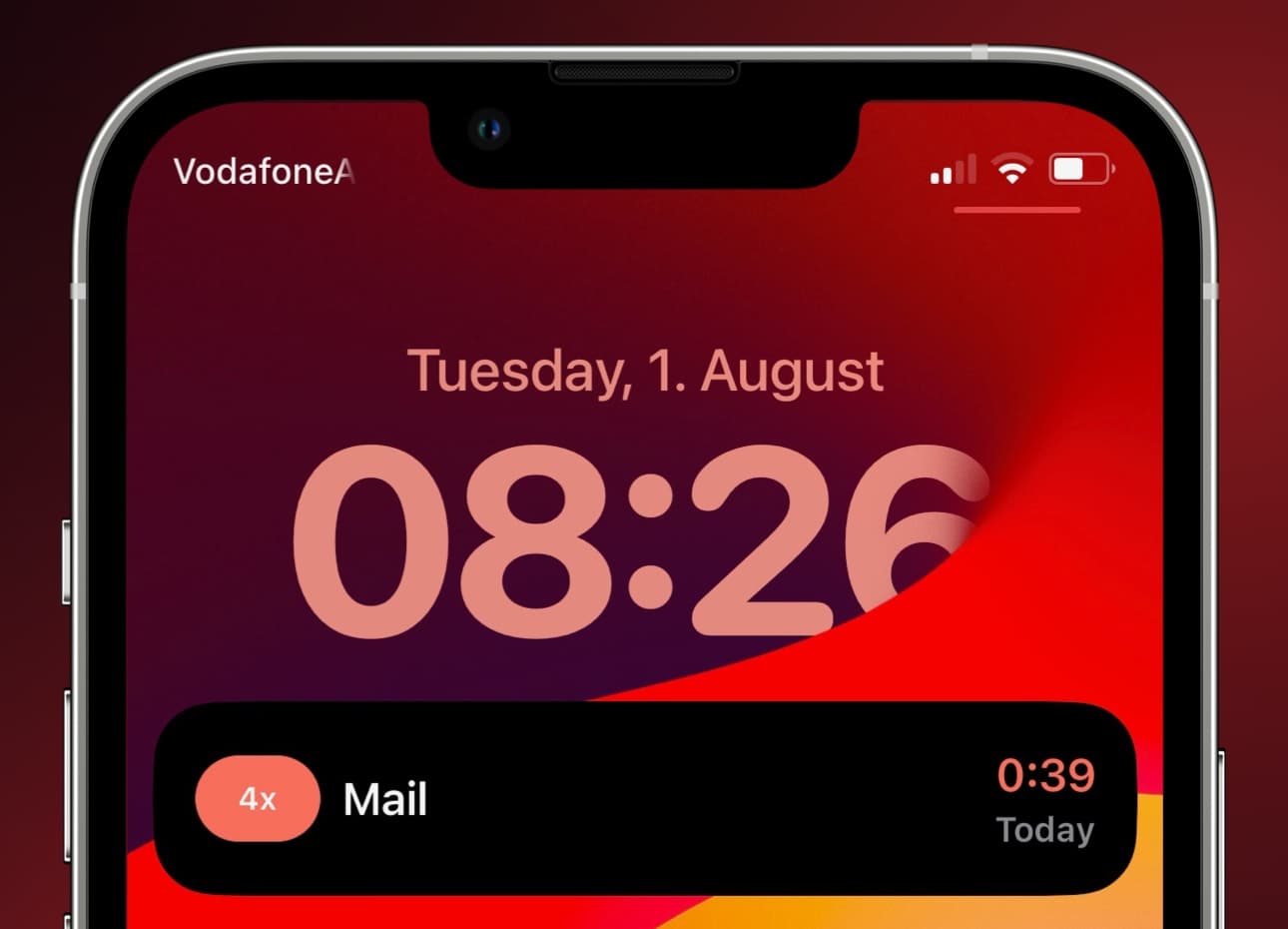 Here are some ways to use Shortcuts and Live Activities on iOS to improve digital well-being:
Set up a bedtime shortcut that automatically turns on Do Not Disturb, locks the screen, and opens a meditation app at a scheduled time each night. This makes it easier to disconnect before bed.
We made an app that uses Shortcuts Automation to track your app usage in realtime and displays a stopwatch as a Live Activities at all times, making you more mindful about how much real time you are "wasting" in an app. Donwload Screen Time Realtime and take back your time!
Create a "Focus Mode" shortcut that activates a specific Focus profile with one tap. For example, a "Work" shortcut that enables the Work focus.
Use shortcuts to automatically start a screen time limit when launching certain distracting apps like social media. Live Activities can then show the countdown.
Make a "Break Reminder" shortcut that notifies you to take periodic breaks from your device using Live Activities. It can suggest quick exercises or remind you to drink water.
Set up a "Wind Down" shortcut in the evening that fades phone colors, starts relaxing music/podcasts, and shows remaining time using Live Activities.
Create shortcuts for "Quiet Time" on weekends that silences notifications and shows allowed app times on Live Activities.
Use shortcuts to start a meditation timer and show its progress on Live Activities whenever you feel stressed during the day.
Set focus modes to automatically start during work/school hours based on calendar events using shortcuts.
Create a "Focus Report" shortcut to review weekly screen time stats of each focus mode using Live Activities.
In case you have an iPhone 14 Pro, here's how you can use the Dynamic Island to reduce your app usage time.
Using Shortcuts and Live Activities together makes it effortless to incorporate positive digital habits and stay in control of screen time.